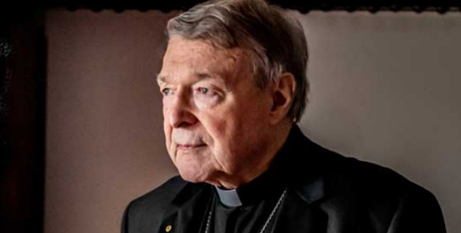 The Catholic Church has lost a bid to restrict the family members of victims of child abuse by clergy from bringing civil cases against the institution. Source: The Age.
The Court of Appeal on Friday rejected the Church's attempt to overturn a decision made by the Supreme Court in August last year that the father of a former choirboy who prosecutors had alleged was sexually abused by Cardinal George Pell is entitled to sue the Church.
The decision paves the way for affected family members of other victims to sue the Church over the impact of their abuse.
The father alleged he had endured harm and suffering as a result of his son's death, which he attributes to the actions of Cardinal Pell.
Cardinal Pell was found guilty in 2018 by a County Court jury of abusing two choirboys after a Sunday Mass in December 1996. Those convictions were quashed by the High Court in 2020 and Cardinal Pell was released from prison after more than a year in custody. He died in January.
One of the choirboys died in his 30s in 2014 from an accidental heroin overdose, having never made a complaint against Cardinal Pell. The deceased man's father, referred to in court under the pseudonym RWQ, lodged a civil case in the Supreme Court in June 2020.
The three appeals court judges agreed with the Supreme Court judge, Michael McDonald, that the father is entitled to bring action under legislation passed by the Victorian Government to allow family members to pursue claims as people affected by the abuse.
A spokesperson for the Melbourne Archdiocese acknowledged the decision and said it would consider the implications in coming days.
FULL STORY
Catholic Church loses bid to restrict family's lawsuit against Pell and Church (by David Estcourt and Adam Cooper, The Age)