Talk to us
CathNews, the most frequently visited Catholic website in Australia, is your daily news service featuring Catholics and Catholicism from home and around the world, Mass on Demand and on line, prayer, meditation, reflections, opinion, and reviews. And, what's more - it's free!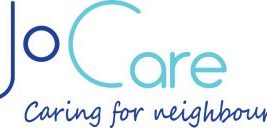 Job Description
Who are we?
JoCare is a voluntary community program that promotes 'neighbourliness' and caring for the people who live in the Stonnington area. JoCare trains volunteers to visit older people living independently or in residential aged care facilities, by offering support and companionship to people who may be isolated or alone.
JoCare's digital program provides assistance with iPads/laptops and phones to elderly people at our regular drop- in centres.
Our service is an inclusive service. Our strength is our people who represent diverse cultural, gender and age groupings.
JoCare is an auspice of the Australian Government's – Aged Care Volunteer Visitor Scheme (ACVVS).
The Opportunity
We are seeking an Assistant Coordinator who will work with the current Volunteer Coordinator to recruit and train and support volunteers and the residents they visit through the JoCare visiting program. Hours are ten (10) hours per week with the intention that they will increase gradually over the next twelve months to fifteen (15) hours per week. Position is permanent part time till June 2026. Days are negotiable.
What we are looking for:
You will be an organised person with attention to detail, who loves a chat and are passionate about making a difference in the lives of others. To provide support to older people, you will need to have an understanding of the life context of older people. Previous experience in a similar role, working with volunteers would be valued.
Ideally you will have the following:
The ability to work unsupervised as well as be an effective team member.
Good communication skills.
Experience working with volunteers, preferably in the aged care sector.
Positive and practical approach to work and a track record of delivering results, including timely reporting.Sensitivity with working with a range of diverse cultures.
Familiarity with Microsoft Office Applications
Be prepared to fulfil the requirements of the State and Federal Government's vaccination obligations for aged care workers.
Be willing to undergo a national police check and working with children's check
A position description is attached below:
Position Title JoCare Assistant Coordinator
The role supports the coordination of the volunteer visiting scheme – JoCare Caring for Neighbours, is an auspice of the Australian Federal Governments, Aged Care Volunteer Visitor Scheme (ACVVS)
Volunteers are trained and matched with older isolated people in the community and in aged care.
Time Requirement – 10 hours per week part-time – days and time negotiable
Skills and Qualifications:
Good interpersonal and communication skills; particularly with older people
Commitment to the service of others;
The capacity to recruit, train and manage volunteers for the ACVVS.
Experience in the recruitment, retention and training of volunteers
Self-starter with the ability to work unsupervised
Excellent written and verbal communication skills
Familiarity with computer applications, including Microsoft Word, Outlook and Excel.
Duties
Assist with the design and delivery of the recruitment, training and protocols for JoCare Volunteers within the parameters of the ACVVS.
Follow up referrals from agencies or aged care facilities for the Volunteer visiting program
Match and support volunteers in their visiting role.
Assist with technology drop-in as required.
Support the JoCare coordinator in the promotion of the Volunteer visitor program.
Access to a private vehicle for visits in the community where required.
Responsibilities
The Assistance coordinator will report to the JoCare coordinator but will also be accountable to the JoCare Management Committee.
At all times must abide by the Victorian Safeguarding Children and Young People Code of Conduct Commitment Statement and Safeguarding Policy irrespective of level of contact with children and young people.
At all times abide by the Privacy requirements of the Australian Law
Fulfil the requirement of Government vaccination obligations for aged care workers
Orientation and Training
Legal Checks:
Working with Children Check required.
Police Check required.
A driver's license and access to a private vehicle is required.
Benefits
Making a difference to the lives of the elderly and the vulnerable in the Malvern and Stonnington areas by ensuring that they are visited in a safe and responsible manner.
Making a difference to the lives of volunteers by putting in processes and practices that not only ensures their own protection but communicates to them the importance of their role and their gift or time to others.
This is a job that would suit someone who get joy out of life through helping people working with a great team and fantastic volunteers.
Other jobs you may like