Talk to us
CathNews, the most frequently visited Catholic website in Australia, is your daily news service featuring Catholics and Catholicism from home and around the world, Mass on Demand and on line, prayer, meditation, reflections, opinion, and reviews. And, what's more - it's free!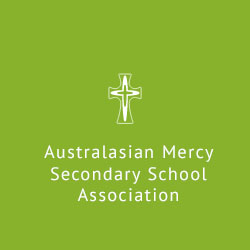 Job Description
AUSTRALASIAN MERCY SECONDARY SCHOOLS ASSOCIATION
EXECUTIVE OFFICER 0.2 FTE
The Australasian Mercy Secondary Schools Association (AMSSA) is a voluntary association of secondary schools which are Mercy sponsored or co-sponsored.
We are inviting applications for the following position from individuals who will bring expertise, enthusiasm and a commitment to the aims of AMSSA. It is essential that applicants be prepared to support the Mercy ethos and values of the Association and of Mercy schools across Australasia.
OVERVIEW OF THE POSITION:
The Executive Officer of AMSSA is appointed by the Executive. Previous experience in a senior leadership role in a Mercy school would be highly regarded.
COMMENCEMENT DATE:
This is a 0.2 FTE position commencing on 1 January 2024. The appointment will be for an initial two-year period.
 CONDITIONS OF EMPLOYMENT:
This is a contract role requiring the successful applicant to have an ABN. The remuneration will be determined by the AMSSA Executive, based on the experience and skills of the successful applicant.
It is expected that the successful applicant will have access to a suitable home office facility and associated IT infrastructure (computer, printer, internet).
APPLICATIONS:
Applications must be in writing addressed to the President of AMSSA, Mrs Catherine O'Kane, Principal, All Hallows' School, Brisbane and emailed to [email protected].
Applicants must provide a one page (maximum) cover letter outlining their interest and suitability for the position and a two page (maximum) curriculum vitae and the names of three referees, one of whom must be the current or most recent employer and one person who can attest to the commitment to the Mercy charism of the applicant.
SELECTION CRITERIA:
Essential Criteria:
Depth of understanding of the ethos and values of the Mercy tradition;
Demonstrated ability to use technology as a core part of the role;
Sound interpersonal, communication and problem-solving skills;
Demonstrated high level of written and oral presentation skills;
Proven ability to manage finances;
Excellent time management skills.
SELECTION PROCESS:
The closing date for applications is 1 December 2023.  A short-list will be developed after consideration of all applications. Interviews will be held as soon as possible after the closing date.  Interviews may be face-to-face or online.
Other jobs you may like