Talk to us
CathNews, the most frequently visited Catholic website in Australia, is your daily news service featuring Catholics and Catholicism from home and around the world, Mass on Demand and on line, prayer, meditation, reflections, opinion, and reviews. And, what's more - it's free!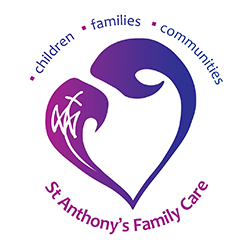 Job Description
St Anthony's Family Care (SAFC) is a not-for-profit organisation committed to supporting children and young adults of all abilities to achieve their hopes and dreams and lead fulfilling lives.
SAFC is one of the incorporated works of the Sisters of St Joseph, an order of religious women who were founded in 1866 by St Mary MacKillop and Fr Julian Woods.
Today SAFC provides comprehensive family-focused services including Figtree Early Learning Centre, EPIK Encouraging Potential In Kids and FORGE Shaping the Future for Young Adults. For more information see https://www.safc.org.au/
SAFC has just completed a significant site redevelopment and endorsed a new strategic plan. This is an exciting opportunity to join the team and make a real and lasting difference in a community service environment.
SAFC seeks to engage non-executive directors from diverse backgrounds. Interested individuals must be able to demonstrate the following:
An understanding of the legal, ethical, and fiduciary responsibilities of the role.
Experience and expertise in strategic planning, policy development and risk management.
Demonstrated understanding of Board of Directors' responsibilities and oversight of organisational risk management.
A willingness to working with the wider community of the Sisters of St Joseph and adherence to the values established by Mary MacKillop.
A willingness to learn and understand service delivery in the context of children and young adults with disabilities.
A willingness to learn and understand delivery of centre-based care to children aged 0-5 years.
Applicants with experience and skills in one or more of the following are invited to apply:
Lived experience of disability.
Business management expertise.
Finance and/or legal expertise.
AICD qualifications and/or membership.
Understanding and/or experience of working in disability and/or community service systems.
Board Directors must undertake a NSW Working with Children Check (WWCC), NDIS Worker Check (NDISWC) and a National Criminal History Check (NCHC).
Please submit a resume and covering letter to [email protected]. For further information please email [email protected] or contact Company Secretary and CEO, Joanna Najdzion on 02 9747 5782.
Attached Files
Other jobs you may like