Talk to us
CathNews, the most frequently visited Catholic website in Australia, is your daily news service featuring Catholics and Catholicism from home and around the world, Mass on Demand and on line, prayer, meditation, reflections, opinion, and reviews. And, what's more - it's free!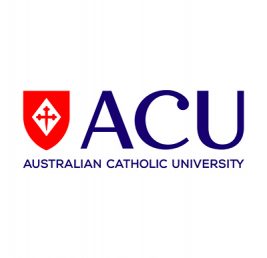 Job Description
Full time, continuing opportunity working at our Strathfield and Blacktown campuses.
Implement the vision for Campus Ministry which enhances the spiritual, faith formation and mission engagement of students.
About ACU
Australian Catholic University (ACU) is an inclusive community which welcomes students and staff of all beliefs. ACU has over 2,500 staff supporting more than 34,000 students across eight campuses – Ballarat, Brisbane, Canberra, Melbourne, North Sydney, Strathfield, Blacktown and Rome.
As valued members of our community, all staff members are expected to have an understanding of ACU's mission and values and to demonstrate an active contribution to them.
About the role
As the Campus Pastoral Associate (Students), you will minister on a day-to-day basis to students on the Strathfield and Blacktown campuses, and occasionally on the North Sydney campus. The role is to ensure vibrant, relevant, consistent campus ministry delivery to students both on campus and virtually, enriching the religious and spiritual lives of ACU students of all denominations and faiths through liturgy, retreats, conversation, mentoring, education and pastoral care in the Catholic tradition. Using initiative and independence of judgement the position requires a good degree of knowledge and sensitivity to the issues affecting students, as well as a capacity to influence the broader university community. This position requires a commitment to a lived faith experience, which may be demonstrated by the following:
A daily personal prayer life and participation in daily Campus Ministry team prayer.
Active membership of the worshipping community at ACU.
Witness of faith in action and words as a Campus Pastoral Associate.
Animating a sense of belonging to an inclusive and diverse community.
Engagement of ACU students to act in truth and love, with a commitment to justice, equity and the common good.
Fostering an appreciation of the sacredness of the human person with particular focus on Catholic spiritual life and intellectual tradition.
Contribution to the dignity and well-being of students of their ACU campus community.
You will need to have:
Bachelor's Degree or higher in Theology, Religious Education or Ministry or equivalent experience.
An understanding of the University's mission and Catholic ethos and demonstrate an understanding of how this role serves the mission.
Experience in pastoral ministry (tertiary ministry experience preferred).
Ability to encourage and advocate for the vision of Campus Ministry to augment the university's Catholic identity and mission.
Experience in church ministry within the Catholic Church and a demonstrated commitment to ministry activities within the Catholic Church.
Conversant with standards and principles outlined in 'Integrity in Service of the Church' – Australian Catholic Bishops' Conference.
Sound knowledge of and commitment to Catholic theology, liturgical practice and social teaching.
This position requires a Working with Children Check (WWCC) and/or Working with Vulnerable People Check (WWVP) (ACT only).
What we offer:
The University pursues an excellence agenda and offers an environment where staff are welcomed and safe, and valued through development, participation and involvement.
Total remuneration valued to $102,522 – $110,125 total rem (pro rata) pa, including salary component $86,633 – $93,057 (pro rata) pa (HEW 6), employer contribution to superannuation and annual leave loading.
17% employer superannuation contributions to eligible continuing and fixed-term staff (we provide choice of fund in accordance with relevant legislation, with the University's nominated default superannuation provider as UniSuper).
Annual leave loading of an equivalent to 17.5% of four weeks' salary pro rata payable, dependent on your commencement date.
As an ACU staff member, you will have access to generous working conditions and benefits which include but not limited to: Staff Rewards; a variety of leave provisions (recreation, personal, parental, compassionate etc); and salary packaging. Find out more information on the benefits of working at ACU at: www.acu.edu.au/about-acu/careers-at-acu/why-work-at-acu
How to Apply:
Obtain the Position Description from the website. Applicants are expected to address all selection criteria listed in the position description and outline how they would support the mission of the university. To apply for this role click the 'View Position Description and Apply' buttons above or below. Visit Hints and Tips on how to apply.
General enquiries can be sent to Cath Le Mottee, Campus Ministry Administrative Officer – Campus Ministry at: [email protected]
Candidates must hold Australian work rights to apply for this position. For permanent/ continuing roles, applicants must have permanent work rights.
ACU is committed to diversity and social inclusion in its employment practices. Applications from Aboriginal and Torres Strait Islander people, people with disabilities and people from culturally diverse groups are encouraged. Find out more information on the benefits of working at ACU at: www.acu.edu.au/about-acu/careers-at-acu/why-work-at-acu
ACU does not accept candidate applications submitted by external recruitment agencies through the ACU Careers website.
Applications close: 29-JAN-2023 at 11:59pm AUS Eastern Standard Time
Other jobs you may like