Talk to us
CathNews, the most frequently visited Catholic website in Australia, is your daily news service featuring Catholics and Catholicism from home and around the world, Mass on Demand and on line, prayer, meditation, reflections, opinion, and reviews. And, what's more - it's free!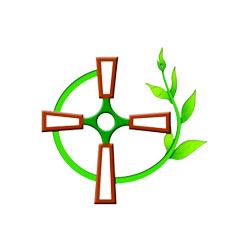 Job Description
The Organisation
The Christian Brothers Oceania Province is a not-for-profit organisation founded on the values and charism of Blessed Edmund Rice to help transform the lives of those who are poor, neglected and those relegated to the margins of mainstream society. This charism is perpetuated throughout our different entities and expressions which extend locally, nationally and internationally.
About the Opportunity
Under the direction of the Chief Executive Officer (CEO), the purpose of the Chief Operating Officer (COO) is to provide strategic and operational leadership to ensure the needs of the Province and its operations are met. The COO will be based at the Province Centre, Parkville. The COO is an operational leader who is passionate about enhancing Province outcomes and operations in line with key strategic, operational objectives that are aligned with the Province Mission and Vision.  Key to the success of the role will be leadership in the areas of Province Property Portfolio, Risk Compliance and Policy, Information Technology (IT) and Contractual Agreements across the Province.
Strong analytical skills, people leadership skills and a comprehensive understanding of modern IT systems and their role in data capture, analysis and dissemination are essential to this role. The COO will work with key staff members to further develop and implement IT processes, Risk and Policy, Contractual Agreements and Property Investments and Development.
Key Responsibilities
Reporting directly to the CEO, key responsibilities include collaborating with the Executive Team to implement the Strategic and Operational Plan of the organisation:
Implement the strategic directions of the Brothers' Health and Well-Being Committee to address Brothers' residential needs in the Province
Ensure that Province properties are used appropriately for the purposes of the Brothers and to maximise their usage and potential
Play a key role in the ongoing strategic development and implementation of Compliance, Recording Keeping, Risk, Safeguarding & Policy, HR & WHS and IT
Oversee the contractual arrangements within the Province
Chair the Province Risk, Safety and Policy Committee; be a member of the Province Property Committee, Province HR Committee and Brothers' Health and Well-Being Committee
Provide advice, regular updates and reports to the CEO in the key areas of responsibility
For a confidential discussion and/or an Information Pack including Key Selection Criteria, Role Description and conditions of employment, email [email protected].
Applications to be addressed to Mr Anthony Banks, Province Chief Executive Officer.
Your application should include:
Covering Letter
Document addressing Key Selection Criteria
Current Curriculum Vitae
 Applications close 9.00am, Monday 25 September 2023.
Shortlisted candidates will be required to provide three nominated Referees.
Other jobs you may like