Talk to us
CathNews, the most frequently visited Catholic website in Australia, is your daily news service featuring Catholics and Catholicism from home and around the world, Mass on Demand and on line, prayer, meditation, reflections, opinion, and reviews. And, what's more - it's free!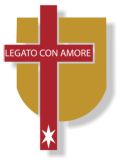 Job Description
Communications Manager
Catholic Diocese of Bathurst
Permanent Position 35 hours per week (Part-time would be considered for the successful candidate)
For Immediate Start by Negotiation
Salary would be commensurate with experience of the successful applicant
The Catholic Diocese of Bathurst seeks the services of a Communications Manager to support the work of the Bishop, parishes and the wider Diocese. This is a new role that is incorporated into the Mission and Renewal team.
As the Communications Manager you will be pivotal in digital content production and delivery, production of the Catholic Observer in print and digital form, as well as assisting with communication in relation to events and initiatives across the Diocese.
The responsibilities of the Communications Manager, Diocese of Bathurst, include:
Development and implementation of communications plan defining key performance indicators for each communications channel which will indicate the level of success of that plan.
Development and maintenance of relationships with parishes, Diocesan agencies and relevant media to ensure effective delivery of Diocesan messages.
The successful applicant will possess:
Strong organizational skills, with a focus on results and attention to detail.
People skills and the ability to work flexibly and collaboratively in a small team, building effective relationships with colleagues.
Demonstrated commitment to the ethos and values of the Catholic Church.
Experience in ministry at a parish or diocesan level.
Awareness of and adherence to Safeguarding policies.
Some of the tasks you will be required to complete will be:
Preparation and distribution of media releases for the Diocese.
Liaising with Catholic and secular media contacts and co-ordinating all media enquiries.
Content creation and maintenance of the Diocese's website and social media platforms.
Content creation and production of the Diocese's Catholic Observer Magazine, published daily in digital format and printed twice yearly.
Attend regular Mission and Renewal team meetings.
Work with Diocesan and parish leadership and staff and provide support as required.
Be part of committees and working groups as required.
Measures of Success
Delivery of projects as per timelines and expectations.
Continual improvement of communication channels and results.
Attendance numbers at advertised events.
Feedback from stakeholders on performance in the role
For more information please contact: Deacon Josh Clayton on 0458 261 513 or [email protected]
Applications are to include a covering letter addressing the selection criteria, and the names of two professional referees including the most recent Manager/Supervisor and a Parish Priest.
To apply for this exciting role send your application to [email protected]
Applications close: 17 October 2023 at 3pm
The Catholic Diocese of Bathurst is an equal opportunity employer.
Attached Files
Other jobs you may like