Talk to us
CathNews, the most frequently visited Catholic website in Australia, is your daily news service featuring Catholics and Catholicism from home and around the world, Mass on Demand and on line, prayer, meditation, reflections, opinion, and reviews. And, what's more - it's free!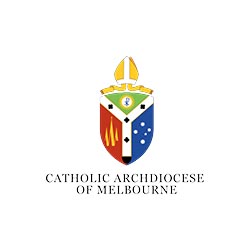 Job Description
Deputy Director, Proclaim Office for Mission Renewal
• Member of the Proclaim Office for Mission Renewal Leadership team.
• Provide strategic oversight and operational support to achieve goals
• Design and implement formation initiatives
The Deputy Director has a key role in partnering with and supporting the Director for Mission in the leadership and management of the Proclaim: Office for Mission Renewal's goals and operations.
About CAM
The Archdiocese of Melbourne through its ministries and agencies is at the service of the people of God, planting the Gospel of Jesus Christ into their communities and lives daily. Presided over by the Archbishop of Melbourne, the Archdiocese comprises around 1.1 million Catholics, and is the largest Archdiocese in Australia with a wide variety of people, cultures and ministries, providing services and support including pastoral, educational, social welfare and administrative support.
Under the guidance of four key priorities outlined by the Archbishop, the works and activities of the Archdiocese are oriented towards a missionary focus to address the ongoing needs of: Local Communities; Families; Youth and Young Adults; and the Poor and the Broken. This is achieved through a pro-active engagement in the sharing of Mission; a reaching out in Gospel boldness; operating in an agile and responsive mindset; identifying and embracing what is fruit bearing in our works; understanding the outward focus and call of being missionary disciples; and being mindful of good stewarding in terms of time, talent and gifts.
About the Opportunity
Proclaim: Office for Mission Renewal was established in early 2020 to support the life of the Archdiocese of Melbourne in our aim to strive for 'the missionary option' in all we do. In responding to this call, we heed Pope Francis' words in Evangelii Gaudium to seek 'a missionary impulse capable of transforming everything, so that the Church's customs, ways of doing things, times and schedules, language and structures can be suitably channelled for the evangelisation of today's world'. (§27)
The Proclaim team is at the service of parish communities within the Archdiocese, offering strategies, resources and support for the pastoral needs of parishes and local faith communities; and focusing on the proclamation of the Gospel, faith formation and Christian living delivered with missionary energy.
Some of the key priorities of this role include;
Coordinating a team that is collaborative, operationally agile, flexible and responsive in facilitating their missionary orientation towards, and in support of, parishes and communities.
Developing strategies and supports to engage, empower and equip parishes, especially clergy and lay leaders, to embark on the Take the Way of the Gospel journey.
Creating pathways to ensure the gift of faith is spoken and nurtured into the life of people wanting to grow in faith.
About you
You will have a strong commitment to the teachings of the Catholic Church, including a passion for parish renewal and formation.
Demonstrated understanding of the missionary imperative of the Church and involvement with the Catholic Church.
High level of integrity, honesty and confidentiality, with an awareness and appreciation of Catholic Social Teaching
Key criteria
Experience in a Leadership role within the wider Catholic Church (including education, social services, healthcare etc).
Tertiary qualifications in a relevant discipline (i.e. Theology, Education, or Liberal Arts) or currently undertaking.
WWCC & Police Check (Essential)
Why work for CAM
Our Reform in the Walking program identifies the following values:
• Collaborative and can build engagement around a common purpose
• Energy and passion for Gospel Mission – be informed by the needs of the people we serve
• Flexible and agile in how to respond to ever changing needs
• Accountability and delivery
• Foster solutions within the communities
• Stewardship care
As an employee of CAM, you are joining an organisation that's' primary purpose is at service of the people of God. Your role will be interesting, challenging and highly rewarding – every day will be different. You should also join us because:
• We have a modern open-plan office in the heart of Melbourne's CBD including a 5th floor terrace with city views.
• You will have the opportunity to become a part of our energetic, driven, and supportive team of people
• We are offering a competitive remuneration package with salary packaging options
How to apply
Plese apply through the 'Apply Now' button including your CV & Cover Letter. Employment is subject to satisfactory background checks which include a National Police Check, Working with Children Check and Reference Checks. To be successful in this role you must hold valid working rights in Australia.
CAM Information
If you would like to find out more about us, please go to – https://melbournecatholic.org/
Please note: The Catholic Archdiocese of Melbourne is committed to the safety, wellbeing and dignity of all children and vulnerable adults. It is a requirement across our organisation that all clergy, employees, and volunteers have a valid Police and Working with Children Check
Attached Files
Other jobs you may like