Talk to us
CathNews, the most frequently visited Catholic website in Australia, is your daily news service featuring Catholics and Catholicism from home and around the world, Mass on Demand and on line, prayer, meditation, reflections, opinion, and reviews. And, what's more - it's free!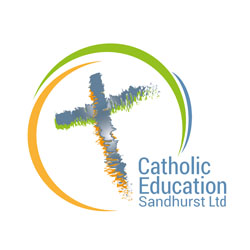 Job Description
St Mary's invites a passionate, innovative and visionary Catholic Leader to apply.
Outstanding interpersonal skills, the ability to work as part of a collaborative team to build positive relationships with students, parents and staff
Relational & transformational leadership experience in the primary setting
Willingness to partner with the Principal& key stakeholders in progressing the school into the future
Highly developed communication, organisational and interpersonal skills to lead school operations
Expertise of Community & PastoralWellbeing; Student & Families
Further study is preferable
Commitment to supporting the whole school's strategic & annual directions
An insight & passion to nurture the growth & development of every child
Current VIT Registration
Accreditation to Lead / Teach in a Catholic School
Relocation assistance available
Applicants are to address the following in a written application:
Expertise and the ability to lead and be responsible for whole school student wellbeing, rigorous &relevant behaviour management and policy &procedural development
The knowledge of evidence-based practices that nurture community wellness and positive school culture
Reflect on:
Leading the Catholic School
Leading Learning & Wellbeing
Developing Self & Others
Leading Improvement, Innovation & Change
Engaging & Working with the community
Current Curriculum Vitae, 3 referees inclusive of current Principal
Applications Close: 14th June @ 4pm
For further information about our school please visit our website:  www.smechuca.catholic.edu.au
Please visit our website for the Application Package & Role Description.
Please email your application to; Jasmine Ryan [email protected]
CES Ltd embraces diversity and social inclusion and encourages people from diverse backgrounds to apply. We are committed to promoting the safety, wellbeing, and inclusion of all children.
Other jobs you may like