Talk to us
CathNews, the most frequently visited Catholic website in Australia, is your daily news service featuring Catholics and Catholicism from home and around the world, Mass on Demand and on line, prayer, meditation, reflections, opinion, and reviews. And, what's more - it's free!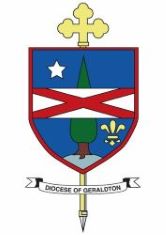 Job Description
Applications are invited from suitably qualified people to fill the dual role of Diocesan Financial Administrator/Catholic Development Fund, Regional Manager for the Diocese of Geraldton.  The Diocese is the largest geographically in Australia, comprising 17 parishes from Port Hedland in the north to  Dongara in the south.
Reporting to the Bishop, the Diocesan Financial Administrator (DFA) is responsible for the sound financial management of the temporal goods of the Diocese including oversight of accounting, investment and property matters.  Key to this role is the requirement to ensure that the financial affairs of the Diocese are conducted in a professional manner and in keeping with statutory requirements and Diocesan policies.  The DFA is responsible for advising the Bishop and his advisors on high level matters of significance to the whole of the Diocese.
Employees of the Diocese of Geraldton must be fully supportive of the objectives and ethos of the Roman Catholic Church.  You will be required to demonstrate commitment to the mission of the Catholic Church, have some knowledge and understanding of the structures and various ministries of the Church in Australia and be able to demonstrate experience in leading a small team with minimal supervision.
Electronic, oral and written communication skills, and a sound knowledge of accountancy is essential together with relevant Tertiary qualifications.
The Diocese of Geraldton is an equal employment opportunity employer that promotes and supports a family friendly workplace.
You must be eligible to work in Australia.
Further information and a detailed job description may be obtained by contacting Ward Italiano at [email protected] or Bishop Michael Morrissey by phoning (08) 99213221 during normal office hours.
Applications close at 5.00pm on Friday 31st March 2023.
Attached Files
Other jobs you may like