Talk to us
CathNews, the most frequently visited Catholic website in Australia, is your daily news service featuring Catholics and Catholicism from home and around the world, Mass on Demand and on line, prayer, meditation, reflections, opinion, and reviews. And, what's more - it's free!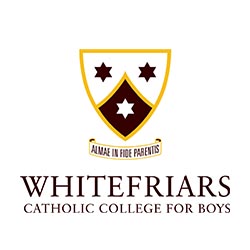 Job Description
Whitefriars College is seeking expression of interest from suitably qualified people to support the work of the Board in its governance functions. The College is looking for individuals who will be available to share their experience and expertise at an exciting time in the College's future development. Please refer to the Board Director Position Description for information on the role of a Board Director. All Board roles are pro-bono roles.
If you are interested in serving on the Whitefriars College Limited as a Board Director or Board Committee member, I invite you to complete the Expression of Interest Form and email it together with a CV to the Board Chair, C/ the Whitefriars College Board Secretary – [email protected]
Board Committees Include:
Finance
Strategic Risk
Mission and Development
If you believe you have the requisite skill set, you are invited to express your interest by 16 December 2022.
Attached Files
Other jobs you may like