Talk to us
CathNews, the most frequently visited Catholic website in Australia, is your daily news service featuring Catholics and Catholicism from home and around the world, Mass on Demand and on line, prayer, meditation, reflections, opinion, and reviews. And, what's more - it's free!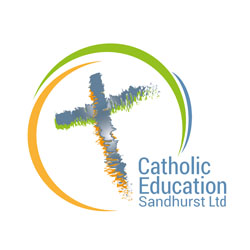 Job Description
Based in our Bendigo office you will:
Support understanding and compliance with the Department of Education and Training (DET) Ministerial Order 1359 (Implementing Child Safe Standards).
Support the development and delivery of strategic system-wide resources and professional learning for CES Ltd schools.
Contribute to the strategic system-wide work of the Student Pastoral Wellbeing Team to lead and support schools to create safe, supportive, empowering, and respectful learning environments.
What CES Ltd can offer you:
Competitive remuneration package dependent upon experience
Provision of fully maintained motor vehicle, phone and laptop
If you have a background in social work, public health, health promotion, disability and inclusion and or teaching along with a strong understanding of child protection we would love to hear from you!
The Catholic Education Office Sandhurst (CEOS) Team comprises approximately 100 employees working across 7 key divisional areas, supporting over 50 schools within the Sandhurst Diocese based across Bendigo, Tatura, and Wangaratta.  We are a supportive and friendly team who are committed to working collaboratively with schools to achieve the best outcomes for our students.
For more details about the role please download the position description from www.ceosand.catholic.edu.au. Please email your cover letter, resume and your responses to the  key selection criteria to [email protected]
Applications close 5 pm Friday 24 March 2023
CES Ltd embraces diversity and social inclusion and encourage people from diverse backgrounds to apply. We are committed to promoting the safety, wellbeing, and inclusion of all children.
Other jobs you may like