Talk to us
CathNews, the most frequently visited Catholic website in Australia, is your daily news service featuring Catholics and Catholicism from home and around the world, Mass on Demand and on line, prayer, meditation, reflections, opinion, and reviews. And, what's more - it's free!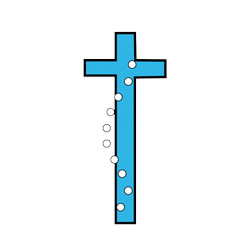 Job Description
Events and Marketing Coordinator (Evangelisation), Our Lady of the Rosary, Fairfield
Our Lady of the Rosary is inviting applications for the position of Events and Marketing Coordinator (Evangelisation).
The primary purpose of this full-time position (37.5 hrs per week) is to assist the Parish Clergy, Staff and Volunteers to Evangelise and build up the Parish Faith-Community. This involves supporting the ministry of the clergy to form disciples of Jesus by coordinating faith-formation and outreach events; providing a range of administrative, communication, and regulatory compliance services; and contributing cooperatively and collaboratively with the OLR Parish Office team, Parish Community, Visiting Clergy and Others. In so doing, the Events and Marketing Coordinator assists OLR Parish in its mission of pastoral outreach.
The successful applicant will have at least 1 year experience in a similar role with tertiary qualifications in an area that is relevant to this role. At least intermediate experience is required with Microsoft Office Applications (i.e. Outlook, Word, Excel, Publisher, PowerPoint) as well as proficiency in Adobe (Photoshop, inDesign and illustrator). Ability to work on some weekends (Time Off in Lieu). A current driver's license and own a motor vehicle.
Salary negotiable based on experience.
A Position Description is attached. Applications are only open to people who already have the required visa to work in Australia. For enquiries and to apply please contact Florbela Caxala, Business Manager on 0472 862 509 or [email protected].
Applications are to be submitted in writing, including a CV and Cover Letter.
Only successful applicants will be contacted.
Attached Files
Other jobs you may like