Talk to us
CathNews, the most frequently visited Catholic website in Australia, is your daily news service featuring Catholics and Catholicism from home and around the world, Mass on Demand and on line, prayer, meditation, reflections, opinion, and reviews. And, what's more - it's free!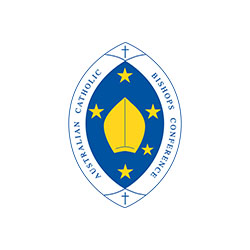 Job Description
Executive Assistant
Australian Catholic Bishops Conference
Braddon, Canberra ACT
$95,000 – $105,000 (Total Remuneration Package Inclusive of Super and Leave Loading)
Full time
Permanent, full-time role in a flexible, friendly and supportive culture
Senior administrative role
Competitive salary, convenient Braddon, ACT location, free onsite parking
About Us
The Catholic Church in Australia is served by the Australian Catholic Bishops Conference (the Conference), the permanent collegial assembly of the Bishops of Australia.
The General Secretariat exists to support the work of the Bishops Conference, which meets twice each year but is a permanent institution that operates between plenary meetings through the Permanent Committee and bishop's commissions.
The Mission and Values of the Catholic Church of Australia are that work is for people, not people for work. Our Vision is that through work, individuals contribute to the common good and achieve fulfillment as human beings. The Church teaches that employees and employers are regarded as partners in their place of work and their respective roles. Mutual respect, esteem, and goodwill underpin the relationship between the employer and the employee. Employees are encouraged and enabled to see their work not merely as a source of income but as providing a service and a benefit to others in society.
Benefits
The Australian Catholic Bishops Conference is an equal employment opportunity employer and promotes and supports a family-friendly workplace, including flexible work options.
On offer is a full-time, ongoing competitively remunerated role, situated in a convenient central location in Braddon, ACT, with free onsite parking working in a great culture and team along with many other employee benefits.
Subject to the preferred candidate's skills, background, and experience, the total remuneration package range on offer is $95,000 – $105,000 inclusive of superannuation and leave loading.
About the opportunity
Reporting to the General Secretary, the Executive Assistant to the General Secretary primarily supports the General Secretary with managing their workload by providing a high level of organisation of their diary and travel needs as well as monitoring the activities of the Bishops Conference, its agencies and other related organisations, to ensure the Secretariat realises its mandated responsibilities of administering the work of the Australian Catholic Bishops Conference.
The Executive Assistant will have the following responsibilities:
Provide executive support to the General Secretary, including maintenance of a diary, preparation of an annual General Secretariat calendar, maintenance of a record of current and completed projects and tasks, and travel and accommodation bookings.
Monitor and report on the key activities and issues being discussed by the various Bishops Commissions, to ensure that all items to be actioned by the General Secretary are being dealt with in a timely manner.
Administer all incoming correspondence to the General Secretary and, where required, draft responses for the approval of the General Secretary
Draft meeting agendas; prepare meeting papers; publish meeting minutes as approved
Collate information from a range of sources to assist the General Secretary to draft reports and discussion papers
Provide secretariat support to the Plenary meeting, including booking accommodation and travel, preparing papers and collating minutes and other reports
About You
We are seeking a dedicated and conscientious person to fill the position of Executive Assistant, who thrives on building relationships and providing service excellence.
Proactive with a keen eye for detail and the ability to balance multiple priorities while possessing a can-do attitude, ideal candidates will have the following skills and experience:
Proven experience in a broad range of office duties and administration assistance, with strong experience in working in a small team without close supervision
Ability to analyse problems and formulate solutions in relation to executive systems and procedures
Demonstrated experience in the Microsoft Windows operating environment and the Microsoft Office applications software
Excellent electronic, oral and written communication skills
An understanding of and willingness to work within the mission and identity of the Catholic Church
Relevant tertiary qualifications in a relevant field would be highly regarded and / or a minimum of five years of experience in a similar position
How to Apply
Please note only applications that include a cover letter addressing the skills and experience listed above will be considered.
Please submit a current resume along with a cover letter demonstrating your knowledge, skills and experience as aligned to dot points in the "About You" Section above.
Please apply via this link: https://www.seek.com.au/job/59753677  
Enquiries regarding this role can be addressed to:  [email protected]
Applications close at 9 am Tuesday the 14th of February 2023.
If you meet the selection criteria and you're interested in contributing to a purposeful employer that values its people, please apply, and we'll be in touch.
Additional Information for Applicants
The successful applicant must be eligible to work in Australia and may be required to provide a Working with Children Check or a suitable Police Check as part of the recruitment process.
The Australian Catholic Bishops Conference respects your privacy.  In applying for this position, you will be providing the Australian Catholic Bishops Conference with personal including sensitive information.
The Australian Catholic Bishops Conference regards its child protection responsibilities with the utmost importance.
Our privacy collection notice and Policy and Safeguarding Policy can be obtained by visiting www.catholic.au or contacting the email address above.
Attached Files
Other jobs you may like