Talk to us
CathNews, the most frequently visited Catholic website in Australia, is your daily news service featuring Catholics and Catholicism from home and around the world, Mass on Demand and on line, prayer, meditation, reflections, opinion, and reviews. And, what's more - it's free!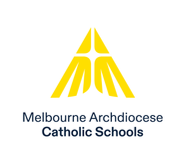 Job Description
Full time opportunity to join MACS's head office team at East Melbourne as the Faith Formation Manager. Be part of our success!
At Melbourne Archdiocese Catholic Schools Ltd (MACS) we envision every student to be inspired and enabled to flourish and enrich the world. MACS is the largest Catholic school system in Australia. We own, govern and operate approximately 300 Catholic schools, employ over 16,000 staff and serve more than 112,000 students and their families in the Archdiocese of Melbourne. It is an exciting time to join MACS, where we are transforming to bring to life our recently launched strategic plan: MACS 2030: forming lives to enrich the world.
WHY WORK FOR US?
Professional development opportunities with a defined personalised annual budget
Access to flexible working arrangements, which include working from home arrangements
You will work in a tight-knit, supportive team to ensure you succeed in your role
YOUR ROLE
The Faith Formation Manager will demonstrate a commitment to Catholic faith and practice, the principles of Catholic Social teaching and to the policies and priorities of MACS. Working with the Catholic Mission and Identity (CMI) Team collaborating with school leaders, clergy, teachers and parents to support Catholic schools within the Archdiocese of Melbourne in living out their call to be lively communities of Catholic faith.
WHAT YOU WILL DO
Manage the provision of effective programs, providing support and professional learning to schools, MACS staff and other diocesan staff related to Catholic mission, faith formation, Catholic leadership and Religious Education in light of the Formation Framework
Support a strategy that meets our ambition for formation as an expression of the MACS Statement of Mission, equipping leaders, teachers and partners in Catholic education to witness to the mission of Jesus Christ in Catholic school communities in Melbourne
Support the development, management and co-design of formation initiatives and shared vision of MACS 2030 at a system level, whose purpose is to provide a deep, structured and comprehensive formation program that aligns with the MACS purpose, mission and vision
Identify and support initiatives that strengthen parish/school engagement
ABOUT YOU
Demonstrated ability to lead, motivate and coach teams to deliver quality outcomes
Knowledge of the nature and purpose of Religious Education and familiar with the direction of Religious Education in the Archdiocese of Melbourne
Outstanding interpersonal and communication skills with the ability to influence and work collaboratively across varied teams and stakeholders
HOW TO APPLY
Please refer to the position description for further details about the role and the Key Selection Criteria.
Click APPLY to submit your application. If you have any queries about this role, they can be directed to our HR team by email [email protected]
You will need to provide:
1.  An up to-date Resume and
2.  A cover letter addressing the Key Selection Criteria, limited to two pages
Note: MACS is committed to the safety, wellbeing and protection of all children in our care. The successful candidate must hold or acquire, and maintain a Victorian Institute of Teaching (VIT) and/or Working with Children Check, and must be willing to obtain and maintain a National Criminal History Check.
Candidates must hold full Australian Working Rights, and provide evidence of this.
APPLICATIONS CLOSE: 4.00pm Friday, 1 December 2023
Other jobs you may like