Talk to us
CathNews, the most frequently visited Catholic website in Australia, is your daily news service featuring Catholics and Catholicism from home and around the world, Mass on Demand and on line, prayer, meditation, reflections, opinion, and reviews. And, what's more - it's free!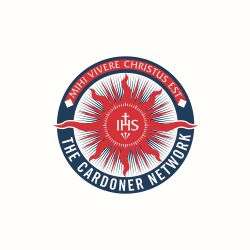 Job Description
The Cardoner Network, the Young Adult ministry of the Society of Jesus Australia (Jesuits), seeks to develop transformative young leaders of the Church and society, to influence and shape a more just and Christ-like world.
As Formation Programme Coordinator you will,
Help build a community of young adults and implement Formation events and programmes, including retreats, to help young adults to develop faith and leadership commitments to be witnesses in service to those in need
Build and maintain relationships with relevant decision makers in schools, in order to "sell in" programmes and workshops to be delivered by young adult members of The Cardoner Network
Assist with the content creation and delivery of programmes and workshops for the post-school young adults and senior high school students
Assist with the recruiting and training of programme presenters.
For a more detailed overview of this exciting role, please refer to the attached Position Description.
Applications (Cover Letter and Resume) should be forwarded to Fr Ramesh Richards SJ, Rector and Interim CEO at [email protected] by COB Monday, January 23, 2023.
Attached Files
Other jobs you may like