Talk to us
CathNews, the most frequently visited Catholic website in Australia, is your daily news service featuring Catholics and Catholicism from home and around the world, Mass on Demand and on line, prayer, meditation, reflections, opinion, and reviews. And, what's more - it's free!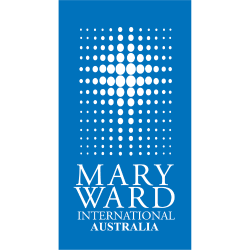 Job Description
Impact
Because strong women equal strong communities. This revenue-generating role supports the important work of Mary Ward International Australia with its focus on transformational programs that invest in women and impact the community as a whole.
The Role
Reporting to the CEO, this newly reshaped role offers a unique opportunity for a dedicated fundraising professional to continue the work of the fundraising team and manage key relationships with philanthropists, family foundations, bequest supporters and Loreto school communities.
You will have the opportunity to develop and execute a fundraising strategy to increase revenue and support MWIA's growth and sustainability aligned with MWIA's Mission and current Strategic Plan.
The Organisation
Mary Ward International Australia works with women from all backgrounds in all communities of need in Australia and beyond, to provide the essential building blocks for their growth: through focused and purposeful education, health and community development programs. MWIA is the Australian and international development organisation of the Loreto Sisters. https://mwia.org.au/
What You Bring
An established track record of generating, retaining, and increasing revenue through nurturing relationships with a genuine appreciation for the Loreto vision, mission, and values.
You will demonstrate-
An understanding of the fundraising process within the NFP sector
Thoughtful and strategic donor stewardship resulting in increased revenue
Success in developing, managing and executing fundraising campaigns and events
If you are passionate about providing real solutions to vulnerable communities domestically and internationally and want to shape this fundraising role to demonstrate your impact, please apply with an up-to-date resume and a cover letter outlining your interest in the role to [email protected]
Loreto Australia and South East Asia Province is committed to the safety, wellbeing and dignity of all children and vulnerable adults. It is a requirement across our organisation that all employees and volunteers have a valid working with children check and understand our Child Safeguarding policies and complete training upon commencement. Refer to the MWIA website for our Child Safeguarding Code of Conduct.
Attached Files
Other jobs you may like