Talk to us
CathNews, the most frequently visited Catholic website in Australia, is your daily news service featuring Catholics and Catholicism from home and around the world, Mass on Demand and on line, prayer, meditation, reflections, opinion, and reviews. And, what's more - it's free!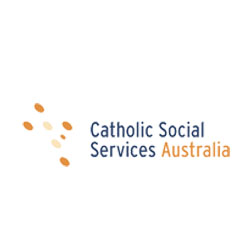 Job Description
Catholic Social Services Australia (CSSA) is seeking a Government Relations and Policy Officer to drive our organisation's federal advocacy agenda. This person will have a solid understanding of the Australian federal political landscape and will either have, or have the ability to attain quickly, a sophisticated knowledge of the social services policy space.
Main responsibilities of the role:
Maintain a sophisticated understanding of political and policy issues in the social services sector and develop written materials to benefit Members and other key stakeholders, including the CSSA Board.
Design and maintain CSSA's government relations strategy and implementation plan under the direction of the Executive Director.
Drive the delivery of the government relations strategy and implementation plan by:

Monitoring Federal Government activities in the social services space;
Identifying opportunities for advocacy and political engagement;
Organising and supporting meetings and events with decision-makers; and
Developing the written materials to support CSSA's advocacy activities.

Build a strong network of political contacts within the federal parliament and bureaucracy to facilitate CSSA's advocacy agenda.
Maintaining regular communication with Member Agencies to ensure our agenda reflects their needs.
The right person will possess the following experience and qualifications:
Completion of a relevant tertiary degree (law, political science or communications highly regarded).
3 years experience working in a political setting, a Government Department or an advocacy/not-for-profit organisation.
Strong written communications skills, including experience in drafting documents, position papers, reports, briefings and correspondence.
Strong oral communications skills, including the ability to negotiate and liaise with a wide range of stakeholders.
Project management skills and proven ability to manage competing deadlines.
Ability to work within a small team.
An understanding of, and willingness to work within, the Catholic ethos.
Above all, the right candidate will have a commitment to social justice and will be diligent, articulate and eager to contribute as part of a small team.
Further information:
Salary range between $110,000 and $120,000 per annum (depending on skills and experience), plus superannuation and attractive NFP salary packaging.
Full-time, Permanent.
Based in Canberra (Inner-North), with the flexibility to work from home 2 to 3 days per week.
Attached Files
Other jobs you may like