Talk to us
CathNews, the most frequently visited Catholic website in Australia, is your daily news service featuring Catholics and Catholicism from home and around the world, Mass on Demand and on line, prayer, meditation, reflections, opinion, and reviews. And, what's more - it's free!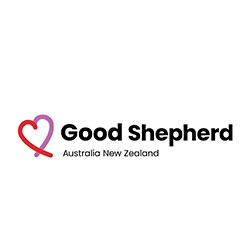 Job Description
ABOUT THE ROLE
Part Time ~ 15 hours per week, Ongoing
Good Shepherd Chapel, Abbotsford
SCHADS Level 3 $68,657 (pro-rata) plus super & salary packaging
The Good Shepherd Chapel and History Centre (the Chapel) is situated in the grounds of the Abbotsford Convent complex. The Chapel includes three different heritage spaces:
The Chapel is a consecrated catholic church where Mass is held. This space can be booked for life ceremonies and cultural events.
The History Centre is a permanent exhibition within Chapel which provides visitors with insight into lives of the Good Shepherd Sisters, the Former Residents of Good Shepherd Institutions, and the social and political context which the Institutions existed.
The Gallery in the crypt below the Chapel is used for exhibitions and other cultural activities.
The History Centre and Chapel assistant will regularly open and close the Chapel for morning Mass, life ceremonies, and events. This role will be a welcoming 'first point of contact' for visitors to the History Centre on days it is open. Visitors to the Chapel may be interested in history, holding a life ceremony or spending time in a reflective space. Former Residents of Good Shepherd Institutions and their families or community regularly visit the Chapel and an attuned sensitive response, from the History Centre and Chapel assistant to these visitors is a high priority.
Key Responsibilities
Welcome and respond to visitors to the Chapel History Centre on days it is open.
Welcome and engage visitors to the Chapel and History Centre with attention to supporting any former residents and their families or community.
Sensitively engage with any former residents of Good Shepherd Institutions and their families visiting the History Centre.
Maintain OHS standards and presentation of these heritage spaces.
Collaborate with Heritage teams (Archives, Former Residents Information and Records Service) and other GSANZ teams to provide information about the Chapel, Good Shepherd history and current services.
Support the Chapel Coordinator with running of events and life ceremonies, including managing bookings, finances and liaising with internal and external stakeholders.
Assist with data collection and analysis to inform service response.
Attend internal organisational meetings and training.
Assist with Sacristan/Mass duties.
ABOUT YOU
Strong communication skills, a demonstrated ability to respond empathically to sensitive situations.
An eye for detail regarding site presentation and keeping venues safe and accessible
Time management, scheduling, and organisation skills,
Experience in organizing community events/activities – professional event management an advantage.
Project, planning and problem-solving skills.
Consistency, flexibility, and reliability
A satisfactory National Police Check
A satisfactory International Police Check (if you have resided outside of Australia within the last 5 years)
A current Employee Working with Children's Check (WWCC) or state equivalent
Ability to obtain and provide evidence of vaccinations against COVID19.
ABOUT US
Our three-year strategy outlines the world we want to see and our role advancing in it. It also speaks to the positive impact we will deliver to support women, girls and families to be safe, secure, strong and connected. We are committed to tackling the issues of our time which adversely affect them. We work to advance equity and social justice and support our communities to thrive.
We seek to increase economic participation and wellbeing, to build resilience, improve safety and bring
about system change. We offer microfinance programs and products, financial counselling and coaching, family violence support, parenting programs and playgroups, education programs and community houses. These services are complemented by research and advocacy to address the underlying structural causes of injustice, exclusion, and inequality.
BENEFITS

Salary packaging (which can add up to $15,900 in tax-free pay per year)
Paid study leave
Paid parental leave
Gifted leave at Christmas and Easter
Additional purchased annual leave
Flexible work hours/working from home where possible
Long service leave due after 10 years, with access after seven
Employee Assistance Program, a free and confidential counselling service
To find out more about the role and to review the position description please explore our website: www.goodshep.org.au
HOW TO APPLY
To apply please review the position description which can be found on our website and submit a short cover letter along with your CV.
Personal data held by Good Shepherd Australia New Zealand relating to employment applications will be used in accordance with our Privacy Statement, which is available on our website.
We recognise the rich diversity of people across Australia. We are committed to ensuring that our team is reflective of the diverse community we serve and to supporting a culture of equity, inclusion and diversity.
Good Shepherd Australia New Zealand is a Child Safe employer. Employment is subject to satisfactory referee checks, a current employment working with Children Check, National Criminal History check and proof of the right to work in Australia.
Attached Files
Other jobs you may like