Talk to us
CathNews, the most frequently visited Catholic website in Australia, is your daily news service featuring Catholics and Catholicism from home and around the world, Mass on Demand and on line, prayer, meditation, reflections, opinion, and reviews. And, what's more - it's free!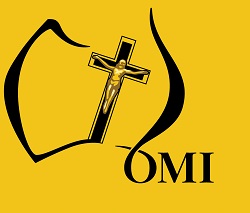 Job Description
The MAMI Officer fulfills a multi-faceted role, which will work primarily within the Oblate Provincial House Offices coordinating and communicating with ministries of the whole Australian Oblate Province and international Missionary works.
The purpose of the MAMI Officer is to work as the liaison between the members of the Association, the Director and Australian Oblate Province, so as to maintain and further the membership of the Association thereby to financially support and aid the building of our communities and the work of our ministries.
Key Accountabilities and Responsibilities:
The coordination and management of the MAMI office.
Data entry and management of the iMIS online data system.
Collecting, sorting and actioning of mail received.
Banking of donations – both electronic and physical.
Communication with Donors by telephone, email or letter.
Assisting the publication of the MAMI newsletter.
Maintenance of Registers.
Organisation of Appeals – Annual and Parish
Coordination with Oblate ministries and Oblate parishes with their various needs, as they arise.
Other duties as requested.
This position is based in Melbourne. The position will require the successful applicant to work 4 days a week for 6 hours per day, primarily in the Camberwell Office. There is some flexibility with regards to times and days.
The successful applicant will require a Police Check and a Working with Children Check and will need to comply with the Oblates' Safeguarding Commitment in line with Catholic Professional Standards Ltd, available at https://omi.com.au/child-vulnerable-people-safe-standards
Attached Files
Other jobs you may like