Talk to us
CathNews, the most frequently visited Catholic website in Australia, is your daily news service featuring Catholics and Catholicism from home and around the world, Mass on Demand and on line, prayer, meditation, reflections, opinion, and reviews. And, what's more - it's free!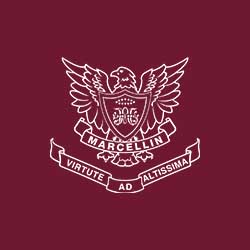 Job Description
Work in a vibrant Catholic, Marist community committed to our Faith
Be part of a dynamic team that supports staff and student faith development
Work directly with the Deputy Principal – Faith and Mission
Full time, continuing opportunity working at our Bulleen campus
About Marcellin
Marcellin College is an inclusive faith learning community where Jesus is known and loved. We ensure each young man learns in a safe and nurturing environment, and the dignity of all is respected. The College is committed to developing in our students the skills to be confident and creative learners in the world in which they live, for today and tomorrow.
About the role
Providing practical support to the Ministry Team and supporting each team member with the efficient development, timely delivery and implementation of the College's comprehensive religious programs
Assisting the Ministry Team with the production of appropriate resources
Arranging the appropriate set-up of the Champagnat Chapel, and resourcing the Sacristy and ensure that it is always a welcoming and well organised support for visiting Priests, staff, students and visitors
Overseeing and organising fortnightly masses including the creation of the order of service
Planning with and overseeing liturgical leaders such as Lectors, Special Ministers of Communion etc.
Assisting with Reflection Days including liaison with external organisations
Ensuring that all ministry publications, resources and documentation are in line with Marcellin Identity Style Guide specifications
Ordering chapel supplies
Processing invoices
Creating and distributing excursion lists
Administrating permission and medical information through Consent2Go
Creating and following up Maintenance requests
Booking facilities and services (such as accommodation, guides, transport, speakers, etc.)
Setting up and maintaining of MyMC page areas pertaining to promotion and Ministry organisation
Formulation of Ministry Calendars
Processing RSVPs for relevant Ministry events including:

Faith Celebrations
Immersion Programs
Immersion in Cambodia
Solidarity Week
Year 12 Seminar
Faith-in-Action
Retreats
Reflection Days
Game Changers
Promotion
How to Apply
Obtain the Position Description from the website. Applicants are expected to address all selection criteria listed in the position description and outline how they would support the mission of the College. To apply for this role, click the 'View Position Description and Apply' buttons above or below.
Candidates must hold Australian work rights to apply for this position. For permanent/ continuing roles, applicants must have permanent work rights.
Marcellin is committed to diversity and social inclusion in its employment practices. Applications from Aboriginal and Torres Strait Islander people, people with disabilities and people from culturally diverse groups are encouraged.
Marcellin does not accept candidate applications submitted by external recruitment agencies through the Marcellin Job Board.
Applications close: 05-DEC-2022 at 9:00AM AUS Eastern Summer Time
Attached Files
Other jobs you may like