Talk to us
CathNews, the most frequently visited Catholic website in Australia, is your daily news service featuring Catholics and Catholicism from home and around the world, Mass on Demand and on line, prayer, meditation, reflections, opinion, and reviews. And, what's more - it's free!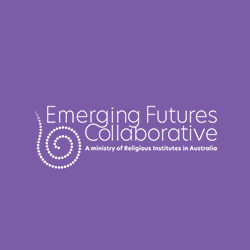 Job Description
The Emerging Futures Collaborative Limited (EFCL) is an innovative ministry established by a collaborative of Catholic Religious Institutes in Australia to address an emerging need in Australian religious life for transition and support services.
Business Manager – Presentation Sisters Lismore (4 days per week)
EFCL seeks to appoint a Business Manager to support the Presentation Sisters Lismore. This is a hands-on operational role, responsible for providing congregational business management functions and includes finance, compliance, property, IT, and general administration. It is intended to ensure that the Sisters, individually and collectively, are supported to continue to live their religious life and mission and to assure their wellbeing.
Health and Wellbeing Co-ordinator (Sydney and Central Coast NSW)
Part-time – 17-20 hours per week flexible (and with additional potential and the possibility of job sharing).
EFCL seeks to appoint a Health and Wellbeing Co-ordinator to coordinate health and wellbeing care and support services to the Patrician Brothers, some of whom are in Sydney and some on the Central Coast.
The major responsibility of this role is to provide health and wellbeing coordination that ensures that a comprehensive suite of care and support services are provided to each brother which enables him to live life to the full and maintain his independence for as long as possible.
A health or allied health professional with experience in an aged or community care setting, a gentle collaborative style and a wellbeing focus will be especially suited to the role.
An information package for each role can be obtained from Rosemary Young, Shared Services Manager, EFCL – [email protected] or 0427180265.
Other jobs you may like