Talk to us
CathNews, the most frequently visited Catholic website in Australia, is your daily news service featuring Catholics and Catholicism from home and around the world, Mass on Demand and on line, prayer, meditation, reflections, opinion, and reviews. And, what's more - it's free!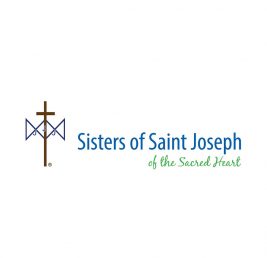 Job Description
Founded in 1866 by Saint Mary MacKillop and Fr Julian Tenison Woods, the Sisters of Saint Joseph of the Sacred Heart operates as a registered charity with central offices in Sydney, regional offices across Australia and offices in New Zealand and Ireland and a presence in some other countries.
The Office Manager is responsible for leading the team that provides executive and administrative support to the CLT and the General Manager. The incumbent is expected to provide executive assistance and support to the leadership team if/when required.
This new and exciting role will oversee a team of five committed staff who provide executive and administrative support to our leadership team in North Sydney and ensure that a climate of hospitality and service is fostered. In the first instance, the Office Manager will be expected to review the current team structure and make appropriate recommendations for the optimal structure. Key components of an effective team structure include high level executive support, administrative support to boards and committees, the Safeguarding and Professional Standards Officers, general administration, reception and sister support to the sisters living and working on site in the North Sydney precinct. Whilst this is a management role, this is a hands-on role and requires someone with high level executive assistant skills and experience.
The role reports to our General Manager, is based in North Sydney and, after the initial induction period, there will be an opportunity to partially work from home.
KEY RESPONSIBILITIES:
Build and manage an effective and efficient team that provides exceptional support to the members of the leadership team.
Ensure that high level executive administrative support is provided to the members of the leadership team including diary management, travel and meeting management.
Oversee the planning and execution of events.
Ensure that effective office management systems and procedures are in place.
Ensure that work, health and day responsibilities for the North Sydney offices is adequately managed.
Ensure that support is provide to the sisters living and working in North Sydney.
ESSENTIAL SKILLS AND EXPERIENCE (SELECTION CRITERIA):
Executive Assistant qualification (or equivalent) and substantial experience in a similar role.
Demonstrated experience in supervising and developing staff.
Demonstrated ability to multitask, be flexible and prioritise daily workload.
Excellent ability to be thorough and pay attention to detail.
Knowledge of office management systems and procedures as well as WHS matters.
Understanding of complex meeting procedures and processes.
Effective organisational and time management skills.
Well-developed verbal and written skills as well as active listening skills.
Professional discretion and demonstrated ability to deal sensitively with confidential matters
Patience and the ability to remain calm in stressful situations.
Outstanding computer literacy skills (Microsoft Office suite)
All staff are expected to act in a manner consistent with the ethos and mission of the Sisters of Saint Joseph.
Salary packaging is available.
We value, respect and are committed to the safety of all people. We have a zero tolerance for adult and child abuse or mistreatment. Applicants are encouraged to read our Adult and Child Safeguarding Commitment Statement which is contained on our website under the heading of 'Safeguarding'
The successful applicant will be asked to consent to a national criminal history (police) check and provide proof of their vaccination status or medical exemption.
For further information about the Sisters of Saint Joseph, please visit www.sosj.org.au. For more information about the role, please obtain a position description via [email protected]. Applications, which will need to include a cover letter outlining how you meet the selection criteria for this role and a CV (resume), should be submitted via email to [email protected] by 9am AEDT on 12 June 2023.
Attached Files
Other jobs you may like