Talk to us
CathNews, the most frequently visited Catholic website in Australia, is your daily news service featuring Catholics and Catholicism from home and around the world, Mass on Demand and on line, prayer, meditation, reflections, opinion, and reviews. And, what's more - it's free!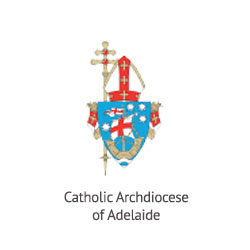 Job Description
The Catholic Archdiocese of Adelaide is seeking a talented person to lead the Office of Justice Healing and Inclusion. The Pastoral Leader for Justice, Healing, and Inclusion will work collaboratively with the Director and Assistant Director, Pastoral Life and Mission, who oversee pastoral services and mission in the Archdiocese.
Important aspects of the role include working with the Archdiocesan Council for Integral Ecology by supporting the key recommendations of the Diocesan Assembly. The Pastoral Leader will support the multicultural dimensions of the Archdiocese by providing support to migrant chaplaincies and communities.
The Pastoral Leader will also support the work of the Diocesan Interfaith and Ecumenical Commission.
The successful applicant will have a strong personal faith life, excellent communication skills and capacity for community building.
Relevant higher degree or post-graduate qualifications including some theology and /or experience, are required.
A copy of the Position Description can be obtained by contacting Ms. Anna Hilferty at [email protected]
Applications should be forwarded to Ms Majella Jovanovich, Human Resources Manager at [email protected] by Monday, February 6, 2023.
Applications should include a CV and an application letter of no more than 3 pages, addressing experience, skills and knowledge in relation to the person specification.
Employment with the Catholic Archdiocese of Adelaide is conditional upon a successful
Working with Children Clearance.
The Catholic Archdiocese of Adelaide is an Equal Opportunity Employer and a Child Safe Organization.
Attached Files
Other jobs you may like