Talk to us
CathNews, the most frequently visited Catholic website in Australia, is your daily news service featuring Catholics and Catholicism from home and around the world, Mass on Demand and on line, prayer, meditation, reflections, opinion, and reviews. And, what's more - it's free!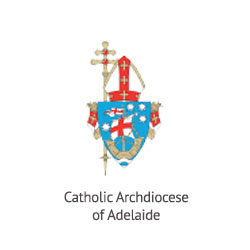 Job Description
The Catholic Archdiocese of Adelaide is seeking a talented person to join the Pastoral Services Team in the position of Pastoral Support: Resource Development.
The successful candidate will design and produce digital and print resources and communication materials which engage people of the Archdiocese of Adelaide in its pastoral life and mission.
Important aspects of the role include consulting with Pastoral Services Team members to plan, design and produce multimedia resources which support the various pastoral areas of the Pastoral Services Team (e.g. website, graphic design, booklets, posters, videos, social media content, podcasts, event branding, etc.). The Pastoral Support: Resource Development will also develop a brand style guide for the Pastoral Services Team resources and engage with external vendors and suppliers as needed.
The successful applicant will have demonstrated skills and experience in Adobe Creative Suite (InDesign, Photoshop, Illustrator, After Effects) combined with a strong knowledge and understanding of both print and web processes. Video, photography and multimedia production skills are an advantage.
Relevant degree or qualifications and/or experience are required.
A copy of the Position Description can be obtained by contacting Ms. Anna Hilferty at [email protected]
Applications should be forwarded to Ms Majella Jovanovich, Human Resources Manager at [email protected] by Monday, February 13, 2023.  
Applications should include an application letter of no more than 3 pages, addressing experience, skills and knowledge in relation to the person specification.
Employment with the Catholic Archdiocese of Adelaide is conditional upon a successful Working with Children Clearance.
The Catholic Archdiocese of Adelaide is an Equal Opportunity Employer and a Child Safe Organization.
Other jobs you may like