Talk to us
CathNews, the most frequently visited Catholic website in Australia, is your daily news service featuring Catholics and Catholicism from home and around the world, Mass on Demand and on line, prayer, meditation, reflections, opinion, and reviews. And, what's more - it's free!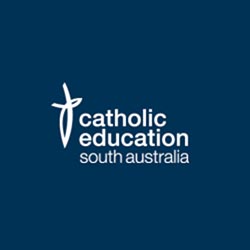 Job Description
Catholic Education South Australia and the community of All Saints Catholic Primary School, Seaford are seeking a dynamic and enthusiastic Principal to lead their Catholic school community.
The Opportunity
As the Principal you will have the opportunity to:
be welcomed into a supportive and thriving school and parish community
lead evidence-informed school improvement in key areas: Catholic Identity and Mission, Learning and Wellbeing, Community and Resources within All Saints Catholic Primary School
collaborate with Principal colleagues to enhance Catholic Education in line with regional priorities
contribute to Catholic Education South Australia culture, strategy and community building.
About You
As the Principal you will be welcomed into All Saints Catholic Primary School community and become an integral part of our Catholic learning community.  The Principal will make a significant contribution at school, regional and system levels, leading a school development and improvement strategy benchmarked against the CESA Living Learning Leading Framework and Standard and within the context of CESA's Towards 2027: Expanding Horizons and Deepening Practices.
We are seeking a faith-filled lifelong learner who:
is an active member of their Catholic Sunday Eucharistic community
has a sound knowledge and appreciation of contemporary Early Years – Year 6 education, and demonstrated instructional leadership capabilities
has the capacity to create and lead a respectful and caring community where all may feel they belong
has an understanding of the public commitment to Church leadership required of a school leader
can demonstrate leadership skills of a high order
has relevant post-graduate qualifications at Masters level or above
About Us
We are Catholic Education South Australia with more than 8,499 staff who are Raising Hearts and Minds of more than 50,097 students in 103 Catholic schools. Through our commitment to educational excellence, we provide dynamic, innovative and personalised learning in a Catholic context, from Early Years to Year 12.
Our schools work in partnership with families to educate and nurture the whole person, helping them to be thriving, capable learners and leaders for the world God desires.
To apply and for further information please visit Positions Vacant on our website.
Other jobs you may like