Talk to us
CathNews, the most frequently visited Catholic website in Australia, is your daily news service featuring Catholics and Catholicism from home and around the world, Mass on Demand and on line, prayer, meditation, reflections, opinion, and reviews. And, what's more - it's free!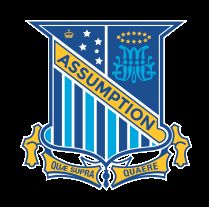 Job Description
Following Ms Kate Fogarty's appointment as Executive Director of Catholic Education Sandhurst, the National Director of Marist Schools Australia, Dr Frank Malloy, invites applications from suitably qualified and experienced leaders in Catholic education for the position of Principal at Assumption College Kilmore, commencing 2024.
Established in 1893 by the Marist Brothers, and now governed by Marist Schools Australia, Assumption College educates approximately 1,500 young women and men in years 7 to 12 and offers boarding for up to 72 students.  This vibrant Marist College is widely recognised for innovative and engaging approaches to contemporary learning and faith development.
Steeped in tradition and dedicated to providing quality education for regional families for over 125 years, the college has become a strong feature and support to the Kilmore community. Assumption College is often described as a 'village' rather than merely a school. Set on 95 acres (33 hectares) the college encompasses a lively secondary school, a boarding community of students, a profitable farm, a celebrated restaurant, a professional wellbeing and health centre and enviable sporting facilities.
Assumption College is progressive in their educational and pedagogical standards. The college has developed a customised curriculum program 'MyMAP' which provides students with a contemporary learning model designed to facilitate the actualisation of life goals.  This curriculum program encourages students to experience deep learning in their chosen subjects, attain ownership of their learning and connect the knowledge and skills they develop to the world beyond Assumption College.
The new principal will:
Lead a Catholic college community with a strong Marist identity and a dynamic vision for learning.
Ensure students are supported to recognise and reach their potential inspired by the college motto to 'seek the things that are above'.
Guide a dedicated Leadership Team in the ongoing implementation of the college's strong and innovative school improvement agenda.
Empower teachers to deliver quality contemporary learning programs and faith development.
Have an understanding of the unique nature of a boarding community.
Maintain already established strong community relationships and develop new opportunities.
The successful applicant will be an experienced, energetic, and inspirational Catholic leader with a proven record of quality school leadership, in which students have clearly demonstrated strong learning growth and highly successful learning outcomes. Capacity to lead the extensive College community in making Jesus known and loved through quality Catholic education in the Marist way is essential.
To obtain an application package or for information please contact Eva Brennan via [email protected]
Applications close 5.00pm Friday 6 October
Marist Schools Australia Limited is committed to ensuring the safety and wellbeing of all students attending Marist governed schools.
Other jobs you may like