Talk to us
CathNews, the most frequently visited Catholic website in Australia, is your daily news service featuring Catholics and Catholicism from home and around the world, Mass on Demand and on line, prayer, meditation, reflections, opinion, and reviews. And, what's more - it's free!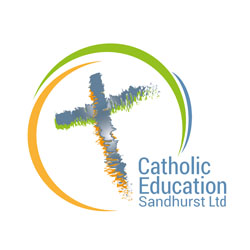 Job Description
Commencing 15 April 2024 full time
in Co-Principalship arrangement for Term 2 only and mentored by
the outgoing Principal who will be 0.6 FTE.
Catholic Education Sandhurst Ltd (CES Ltd)
is seeking an experienced and visionary leader who possesses the
following qualities and attributes to thrive in this role:
• Leads with the ability to inspire a shared vision among staff and students.
• Strong decision-making and problem-solving abilities to navigate a flexible
education setting.
• Expertise in curriculum development and implementation, to ensure there is
alignment with academic standards and student needs.
• Effective relationship-building skills to foster a positive, resilient, diverse and
inclusive school culture.
We can offer:
• 10 weeks of part-time mentorship in the role by  outgoing Principal
• Work with a great team of educators in a welcoming faith-based environment.
• Generous remuneration package.
• Opportunities for professional development.
Wangaratta is a regional town with a country vibe, just 2.5 hours northeast of Melbourne.
The surrounding area has an abundance of individual charm and character where the
locals enjoy a relaxed lifestyle amongst the King Valley and Milawa gourmet regions.
Other jobs you may like