Talk to us
CathNews, the most frequently visited Catholic website in Australia, is your daily news service featuring Catholics and Catholicism from home and around the world, Mass on Demand and on line, prayer, meditation, reflections, opinion, and reviews. And, what's more - it's free!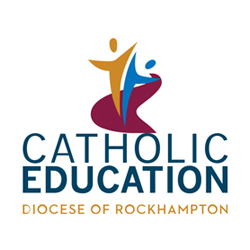 Job Description
Position:            Principal
Location:           St Brendan's Catholic Primary School, Mackay (current enrolment approx. 390 students)
TEC Range:       $184,152 – $201,195 (including OSHC Allowance) including 11% super (up to 12.75% super available in a co-contribution arrangement) + IPRASS payment and ITAS allowance
Tenure:               Full Time
Commencing:    19 January 2024
Closing Date:     Monday, 2 October 2023, 5:00pm
This is an exciting leadership opportunity to lead the school community of St Brendan's Catholic Primary School, Mackay commencing January 2024.
St Brendan's Catholic Primary School, Mackay is part of a system of kindergartens, primary schools and colleges operated by Catholic Education in the Diocese of Rockhampton (CEDR) in rural and regional centres from Mackay, south to Bundaberg, and west to Longreach.
In your role as Principal, you will be supported by the staff of the Catholic Education Office in the areas of Teaching and Learning, Catholic Identity, Indigenous Education, ICT, Finance, Strategy, Business Development, Human Resources and Student Protection.
As Principal at St Brendan's Catholic Primary School, Mackay, you will report to the Diocesan Director Catholic Education in the Diocese of Rockhampton, Miss Leesa Jeffcoat AM through the Assistant Director: Schools (Northern Region), Mr Michael McCusker.
St Brendan's Catholic Primary School is situated in the Northern Beaches of Mackay. The school caters for students from Prep to Year 6 in a two stream arrangement. Outside School Hours Care is offered with Before School Care, After School Care and Vacation Care as well as an accredited Kindergarten Program for Pre-Prep Education.
St Brendan's Catholic Primary School was founded in 2015 by Catholic Education – Diocese of Rockhampton and follows the Charism of St Ignatius of Loyola.
St Brendan's Catholic Primary School offers a holistic approach to schooling where children, in partnership with their parents, are nurtured valued, respected and encouraged to reach their potential. Our school motto 'Finding God in all Things' challenges students to respect others, value the world around us and to offer their talents to the community.
St Brendan's Catholic Primary School aims to develop the "whole" child – intellectual, emotional, physical, social and spiritual. This is achieved through developing a child-centred atmosphere of genuine care and supports a learning environment that nurtures and values each individual student.
St Brendan's Catholic Primary School offers state of the art facilities designed to promote learning and embrace our local environment. Our classrooms have been created to ensure students and teachers have the resources and space they require on their learning journey.
About the role
As Principal, you will lead a team of teachers dedicated to ensuring our students are provided with the very best opportunities to achieve their individual goals in a positive, safe and supportive environment.
The position of Principal provides for the leadership and management of quality Catholic schooling whilst allowing for personal growth and professional development within the role.
The Principal's call to leadership is a call to respond to the centrality of Jesus Christ in all aspects of school life and serve the Mission of Catholic Education.
The Principal is the leading educator within the school, inspiring students, staff and members of the community to continuously enhance learning and personal growth while seeking to help others deepen their knowledge and experience of our Catholic faith.
Key leadership qualities and capabilities
Promotes the Catholic vision in the school's goals,  policies, programs and structures
Displays confidence, curiosity, enthusiasm and  optimism
Displays emotional intelligence in working with individuals and groups
Builds an inclusive, trusting community and cultivates productive working relationships
Is an effective coach able to provide and receive constructive feedback.
We are seeking to appoint a leader who
is a practising Catholic with a sound understanding of, and commitment to, Catholic education
has experience of successful leadership in Catholic education
can foster a culture of inspirational teaching and learning and lead the development and implementation of school improvement initiatives
has the interpersonal skills to build partnerships within the school and with the local community
is willing to provide leadership in the areas of the duty statement
can lead in ways that are consistent with the message of Jesus and the Gospels and

Catholic Church teachings, principles and values
Diocesan policies and directives
Catholic Education – Diocese of Rockhampton Charter
Catholic Education Mission and Vision Statements, policies, practices and strategic directions.
What we offer – in addition to a competitive salary range, the following incentives apply
Salary packaging options
Superannuation up to 12.75%
Relocation
Professional Renewal Leave
Access to long service leave after 7 years of continuous service (portability of Long Service Leave may also be applicable)
Access to corporate health schemes with either (Bupa or Westfund Health Insurance)
Professional development and learning opportunities
Mandatory requirements
Relevant tertiary qualifications
Current Queensland College of Teachers Registration
Current Blue Card with Blue Card Services Queensland
Australian work rights
How to apply
Please apply via our website: https://applynow.net.au/jobs/CER745
Upload a current resume and supporting documentation (inclusive of three referees (your current Principal/Line Manager, a professional referee and your Parish Priest)).
Applicants must read, understand and accept, as an explicit term of contract, the requirements of the Statement of Principles for employment in Catholic Schools.
Upload a covering letter (addressed to the Diocesan Director Catholic Education, Miss Leesa Jeffcoat AM).
In no more than 2 A4 pages, address the key criteria below and provide clear evidence of your demonstrated ability to lead a school in the following key leadership areas:

Enhancing Catholic ethos and identity
Leading teaching and learning
Developing self and others
Leading improvement, innovation and change
Leading the management of the school
Engaging and working with the community
Please refer to the Position Description and A Vision for Christian Leadership in the Diocese of Rockhampton to support your response.
Please note that current employees of Catholic Education in the Diocese of Rockhampton do not need to supply copies of documentation that we already have on file.
Further information
For a confidential conversation please contact Miss Leesa Jeffcoat (Diocesan Director 07 4994 8000).
For further information regarding the remuneration package, please contact Employee Support Services 

[email protected]

Applications during the shortlisting phase will be kept confidential.
Applications close: Monday, 2 October 2023, 5:00pm.
Catholic Education is committed to best practice in student protection policies and procedures and is an equal opportunity employer.
Aboriginal and Torres Strait Islander people are encouraged to apply.
#bethedifference
Attached Files
Other jobs you may like