Talk to us
CathNews, the most frequently visited Catholic website in Australia, is your daily news service featuring Catholics and Catholicism from home and around the world, Mass on Demand and on line, prayer, meditation, reflections, opinion, and reviews. And, what's more - it's free!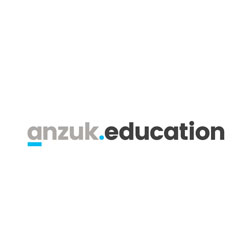 Job Description
Catholic Education Diocese of Wagga Wagga are seeking an innovative and experienced Catholic leader with a collaborative leadership style for the role of Principal, Xavier High School, Albury.  
Commencing January 2024, the successful Principal will be one who is committed to the Catholic faith and incorporates this in the values and behaviours of personal and community life. 

About Xavier High School 
Xavier High School provides an educational program which promotes academic excellence while emphasising the teaching of the Catholic faith in a safe, nurturing environment, that our students may become whole persons for the glory of God.
With current enrolments of 945 students, learning at Xavier challenges students to be passionate advocates of their own learning through the myriad of opportunities to enhance, support and engage in dynamic and contemporary environments, immersed in authentic and meaningful activities— inside the classroom and beyond.
The school offers opportunities, which encourage each student to strive for excellence and attain his or her full potential spiritually, academically, physically and emotionally. It works to ensure equal educational opportunity by providing the widest practicable range of subjects to both boys and girls and has developed a varied curriculum to meet a full range of students' abilities and interests, providing a blend of traditional and innovative programs. 
Your new role in Albury   
Commencing January 2024, the opportunity at Xavier High School presents as one ideal for experienced Catholic leaders keen to consider a tree-change to one of the largest regional inland cities in Australia. Just over 3hrs to Melbourne, and along with its Victorian twin city across the Murray River – Wodonga – the combined Albury-Wodonga region has a population of nearly 100,000, giving the successful Principal the opportunity to enjoy a move to regional NSW whilst living in a city with all major amenities and services.   
For more about living in Albury, visit here. 
As Faith Leader, the Catholic School Principal models faith in action, leading the school community to enact a shared vision that focuses on the provision of a high-quality Catholic education for all students.   
What we can offer   
Salary in accordance with Enrolment Band 6 of the NSW and ACT Catholic Systemic Schools Principals Enterprise Agreement 2020. 

 

Foundation Principal: $192,306

 

Accomplished Principal: $202,428

 

Access to Salary Packaging 

 

Fully maintained vehicle

 

Access to our Employee Assistance Program 

 

Principal Workplace Coaching Program 

 

Generous Relocation incentive, including accommodation support

 

5 years full-time contract with the option of an additional 3 years subject to ongoing successful Performance Reviews. 
What is next? 
Catholic Education Diocese of Wagga Wagga has engaged anzuk Executive to support the search process for this position. 
If you are interested in this position, would like further information or wish to request an Applicant Information Pack, please contact Mitch Jones from anzuk Executive:     
02 8029 6955 // 0417652970 
A further conversation with Prue Horan, Deputy Director (CEDWW) can be organised upon request. 
Expressions of interest close on Monday 9th October at 5:00pm. 
CEDWW reserves the right to interview and appoint at any stage during the search process.  
Application Instructions
Please contact Mitch Jones from anzuk Executive to request an Applicant Information Pack which will outline the formal application process.   
02 8029 6955 // 0417652970 

 
Other jobs you may like