Talk to us
CathNews, the most frequently visited Catholic website in Australia, is your daily news service featuring Catholics and Catholicism from home and around the world, Mass on Demand and on line, prayer, meditation, reflections, opinion, and reviews. And, what's more - it's free!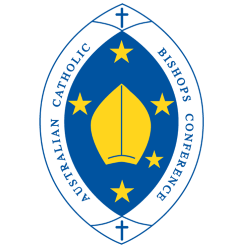 Job Description
This is a fantastic role for the right candidate who demonstrates a fairly unique skill set within a highly flexible and collaborative environment.
The Project and Executive Officer provides executive-level support to the Board of CDPF Limited to support the ongoing compliance of Catholic Development Funds (CDFs).
The key responsibilities of the Board of CDPF Limited are to ensure that CDFs comply with legislative conditions for their exemptions and continue to meet their obligations to depositors. The Project and Executive Officer also plays an essential role in developing and maintaining strong internal and external stakeholder relationships including through liaison with key personnel, including CDF Managers and staff and Diocesan Financial Administrators and external regulatory authorities.
The role
Jointly prepare Board meeting papers and provide and keep directors informed of emerging issues.
Review reports provided monthly, quarterly, and annually by CDF's to CDPF for any issues to be brought to the attention of the Board.
Based on the periodic reports provided by CDF's provide quarterly financial reporting (including analysis and automation)
Prepare reporting dashboard and stress test results.
Monitor and report on the implementation of prudential policies.
Monitor Anti-Money Laundering/Counter-Terrorism Financing compliance programs.
Participate in CDF Working Groups
Promote increased Fund collaboration.
Develop and implement the Participation Deed with CDFs
Monitor legislative changes for potential impacts on current exemption relief available to CDFs.
Represent CDPF at national forums of CDFs.
Contribute articles to periodic CDPF newsletter.
About You
Sound knowledge of ASIC, AFSL, APRA and ACNC compliance obligations as they relate to the operations of a financial institution and a registered charity.
Proven experience in a broad range of duties and administration assistance, with strong experience in working in a small team without close supervision.
Experience reporting directly to a Board with excellent presentation skills
Flexibility in working days and times to fit with team and Board.
Excellent electronic, oral and written communication skills. Demonstrated experience with the Microsoft Office applications.
A tertiary qualification in a relevant discipline.
Fund movement, Mutuals or banking experience desirable
An understanding of and willingness to work within the mission and identity of the Catholic church
For a copy of the position description or for further information please contact [email protected]
How to apply
Please submit a current resume along with a cover letter demonstrating your knowledge, skills and experience as aligned to the dot points in the "About You" section above.
Applications close at Midnight Sunday 08 October 2023.
Other jobs you may like