Talk to us
CathNews, the most frequently visited Catholic website in Australia, is your daily news service featuring Catholics and Catholicism from home and around the world, Mass on Demand and on line, prayer, meditation, reflections, opinion, and reviews. And, what's more - it's free!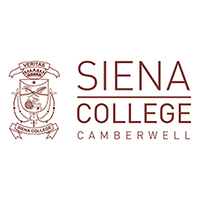 Job Description
Siena College invites applications for an experienced Teacher for the following position, commencing January 2024 to January 2025
Religious Education Teacher
Full Time (FTE 1.0)  | Contract Position
Capacity to teach History, Geography, English and Yrs 7 to 10   and Years 7 to 10 Religious Education/Religion and Society
Siena College, a Catholic secondary school in the Dominican tradition, engages young women in a challenging education that empowers them with the personal resources to make a difference in the world, by searching for truth through a culture of lifelong learning.
Siena College values and enriches our staff by:
Promoting a culture of professional excellence
Nurturing a professional staff culture that is inclusive, supportive and diverse
Facilitating professional learning opportunities to build on the capacity of staff
A covering letter supported by the College Application Form, curriculum vitae, qualifications and the names of three referees should be addressed to the Principal and emailed to the Human Resources Manager, Ms Sarah Egan at [email protected].
Application details are available at siena.vic.edu.au/our-college/employment
The successful candidate must have the relevant rights to work in Australia
Applications processed upon receipt
Applications close 4.00pm on Monday, 4 December 2023
The Siena College community promotes the safety, wellbeing and inclusion of all children
Other jobs you may like