Talk to us
CathNews, the most frequently visited Catholic website in Australia, is your daily news service featuring Catholics and Catholicism from home and around the world, Mass on Demand and on line, prayer, meditation, reflections, opinion, and reviews. And, what's more - it's free!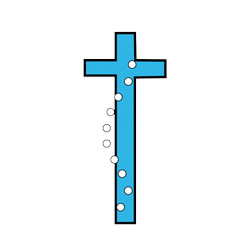 Job Description
Sacramental and RCIA Coordinator, Our Lady of the Rosary, Fairfield
Our Lady of the Rosary is inviting applications for the position of Sacramental and RCIA Coordinator.
The primary purpose of this part-time position (3 days a week) is to serve as an active member of the Parish Pastoral Team. This requires the Sacramental Coordinator to work closely with the Parish Priest/Administrator, the Parish team, and the parents of the candidates to prepare, implement and manage the programs for the Sacraments of Initiation. As an RCIA Coordinator you welcome and form new members of the Christian community by fostering the implementation of the Rite of Christian Initiation of Adults (RCIA) in the parish.
The successful applicant will have at least 2 years of experience in a similar role with tertiary qualifications in an area that is relevant to the role. Demonstrated knowledge of the Rites of the Church with an understanding of their pastoral and missionary applications.  At least intermediate experience is required with Microsoft Office Applications (i.e. Outlook, Word, Excel, Publisher, PowerPoint). Ability to work on some weekends (Time Off in Lieu).
Salary negotiable based on experience.
A Position Description is attached. Applications are only open to people who already have the required visa to work in Australia. For enquiries and to apply please contact Florbela Caxala, Business Manager on 0472 862 509 or [email protected].
Applications are to be submitted in writing, including a CV and Cover Letter.
Only successful applicants will be contacted.
Attached Files
Other jobs you may like