Talk to us
CathNews, the most frequently visited Catholic website in Australia, is your daily news service featuring Catholics and Catholicism from home and around the world, Mass on Demand and on line, prayer, meditation, reflections, opinion, and reviews. And, what's more - it's free!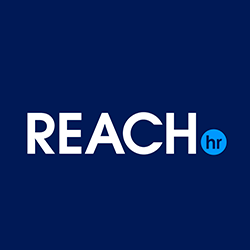 Job Description
About Us
All Saints Catholic Parish Liverpool is a large parish in an urban setting, with a rich diversity of cultures and backgrounds. Inspired and guided by the Holy Spirit and honouring those who have gone before us, we are committed to developing as a community of missionary disciples, according to the vision of Go Make Disciples, the Archdiocesan Mission Plan. We embrace the present and future with hope, reaching out in the way of Jesus Christ to all with whom we share our journey, supporting the ongoing needs of parishioners and striving to grow as an inclusive, vital faith family.
The Opportunity
Reporting to the Parish Priest, the primary responsibility of the Youth and Young Adult Ministry Coordinator (Y&YAMC) is to assist him engage youth and young adults in the life, worship and mission of the Parish and facilitate a vibrant youth and young adult Parish culture.
The Y&YAMC will support current programs, assess needs and opportunities and facilitate appropriate responses. The Y&YAMC will collaborate with relevant staffs of All Saints Catholic College and coordinate the volunteers who present the Special Religion Education (SRE) Program in the Government Primary Schools in the Parish.
The Y&YAMC will manage a Parish Youth and Young Adult Ministry Plan, collaborate with the Sacramental and Ministry Coordinator in youth faith development, liaise with Sydney Catholic Youth and other personnel in relation to youth and young adult opportunities and contribute to the relevant sections of the Parish Website and Social Media platforms.
Key to this Position is the capacity to promote a shared understanding of, and commitment to developing the Parish as a community of missionary disciples and to champion the central role of young people in fulfilling this commitment.
This position is a part-time role working 30 hours per week. The particular working days are negotiable. A capacity and willingness to work on weekends is necessary.  Start date will be end of January, 2024.
About You
The ideal Youth and Young Adult Ministry Coordinator will demonstrate the following Key Requirements:
be a fully initiated and active participant in the worship and life of the Catholic Church.
have appropriate knowledge, skills and experience in the key areas of responsibility of the Position.
have appropriate tertiary qualifications in Theology or Religious Education.
exhibit a strong desire to listen to, communicate with and encourage young people in the Catholic faith.
exhibit a developed sense of Church and the nature of evangelisation in the Australian parish context.
exhibit an ability to work inclusively and collaboratively as a member of the Parish Team.
exhibit an ability to develop, implement, manage and evaluate plans, programs and processes, to lead small groups and to relate comfortably with a wide range of people.
Next Steps
For a confidential discussion about this opportunity and to obtain a copy of the Position Description contact Anthony Spata at Reach HR on 0402 210 055 or [email protected].
Applications must include a cover letter and resume. Your cover letter must address how your skills, knowledge, experience and personal attributes align with each one of the Key Requirements of the role as outlined above.
Applications are to be sent to Anthony at [email protected].
Applications close 1 December 2023.
Preferred candidates will be required to undertake a National Criminal History Check and a Working With Children Check, and appointment will be subject to satisfactory check outcomes.
Only candidates with the right to work in Australia may apply for this position.
Other jobs you may like