Talk to us
CathNews, the most frequently visited Catholic website in Australia, is your daily news service featuring Catholics and Catholicism from home and around the world, Mass on Demand and on line, prayer, meditation, reflections, opinion, and reviews. And, what's more - it's free!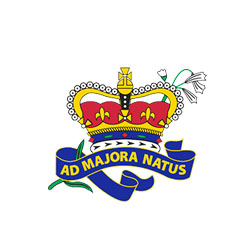 Job Description
Established in 1879, St Aloysius' College is a Catholic, Jesuit day school for boys from Year 3 to Year 12. Situated in the shadow of the Sydney Harbour Bridge, it has an enrolment of over 1200 students.
The College is conducted by the Society of Jesus and is part of a worldwide network of Jesuit primary and secondary schools and universities.
About the Role
Youth Minister 
St Aloysius' College is seeking to employ a Youth Minister on a full-time, ongoing basis. We welcome applications from passionate and enthusiastic leaders of youth ministry who are committed to developing, coordinating and leading opportunities for students to deepen their lives of faith and service.
The successful candidate would demonstrate an ongoing commitment to the Catholic, Jesuit ethos of the College and support the development of its students within its Ignatian charism. As a Pastoral Mentor and Chaplain, the Youth Minister will work collaboratively with all members of the College community to support the delivery of Religious Education programs, whilst also manage the Senior School Retreat and Reflection Programs and Peer Led Youth Ministry Programs.
Reporting to the Director of Faith & Justice, this hands-on role is characterised by its support and commitment to the mission of the College in its pursuit to educate young men of competence, conscience, commitment and compassion.
The successful candidate would commence in June 2023 or negotiated with the College.
About You
To be considered for the position, the successful candidate will need to demonstrate:
Commitment to the mission of Catholic Independent education of boys in the Jesuit tradition;
Demonstrated capacity to engage and interact with students;
An understanding of the spirituality and faith development of boys and young men;
Relevant tertiary qualifications and/or experience working with adolescents and young people;
Knowledge of and capacity to integrate Ignatian spirituality in ministry programs;
Demonstrated capacity and willingness to liaise and work collaboratively with other parishes to develop engaging youth ministry experiences;
Demonstrated ability to design, implement and evaluate Retreat Programs and Reflection Days for Years 7-12;
High level of interpersonal and communication skills in dealing with staff, students, parents and the broader College community;
Excellent ICT skills and the ability to integrate ICT into Retreats and Reflection Day programs;
Strong organisation and time management skills;
Commitment to participate in the College's mentor programs;
While teaching qualifications are not essential, accreditation as a teacher by NESA would be an advantage;
Strong commitment to child safeguarding principles;
Possess a valid Working with Children Check.
How to Apply
For more information about the College, this opportunity, selection criteria and the application process please visit the College website:
https://www.staloysius.nsw.edu.au/about-us/employment/current-opportunities
Only applications received via [email protected] will be considered, and St Aloysius' College reserves the right not to proceed with any appointment.
St Aloysius' College is committed to protecting children and young people from harm. We require all applicants to undergo an extensive screening process prior to appointment.
Applications Close: 12.00pm, Tuesday, 6 June 2023
Attached Files
Other jobs you may like