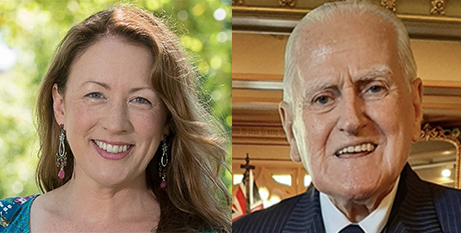 Greens NSW has begun a new push to abolish traditional prayers in the New South Wales upper house, claiming they "devalue" people and are "inappropriate in a country that values religious diversity". Source: Daily Telegraph
The Greens signalled it would move a notice of motion to ban the opening recitation of the prayer, which acknowledges the Almighty and asks for a blessing upon the Parliament.
Greens MP Abigail Boyd, who lodged the motion yesterday, claimed the traditional prayer "excludes and devalues those who do not belong to that religion".
But her move came under fire from longstanding MP Reverend Fred Nile, who said Christianity formed the foundation of the Australian constitution and ethics.
Currently, the NSW Parliament working day opens with the Lord's Prayer, preceded by the words: "Almighty God, we humbly beseech Thee to vouchsafe Thy blessing upon this Parliament. Direct and prosper our deliberations to the advancement of Thy glory, and the true welfare of the people of our state and Australia."
Ms Boyd said other governments, including the ACT, along with local councils in Wagga Wagga and the Shoalhaven, had removed opening prayers, or replaced them with secular pledges.
She said she wanted the prayer replaced with a moment of "silent and individual prayer".
Rev Nile said he was "disappointed but unsurprised" about the Greens motion.
"Christianity forms the foundation of the Australian constitution but also our values, ethics and morality," he said. "Retaining the Lord's Prayer in Parliament is of paramount importance to the future moral health of our Parliament and society."
FULL STORY
Prayer ban: Greens MP's push to scrap NSW parliament tradition (By Clarissa Bye, Daily Telegraph)