Talk to us
CathNews, the most frequently visited Catholic website in Australia, is your daily news service featuring Catholics and Catholicism from home and around the world, Mass on Demand and on line, prayer, meditation, reflections, opinion, and reviews. And, what's more - it's free!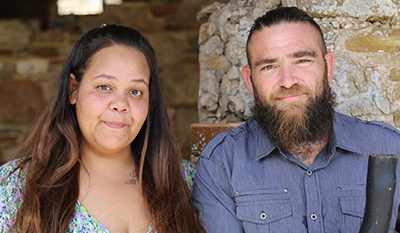 Emerging Ngadjuri artists Adam and Elley Warrior have painted one of two huge rocks at Sevenhill winery, in South Australia's Clare Valley, to commemorate the deep bond between the Jesuits and their own ancestors. Source: Australian Jesuits.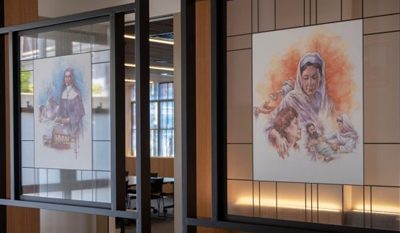 One of the highlights of the blessing and opening of the newly renovated Sisters of the Good Samaritan Congregational Centre in Glebe recently was the unveiling of a series of specially commissioned artworks, The Ministerial Women, by Terry St Ledger. Source: The Good Oil.