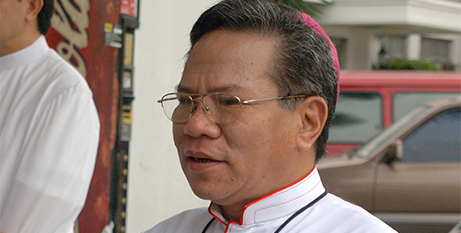 Two children have been killed and three wounded in two shootings allegedly carried out by Islamist extremists in the insurgency-plagued Mindanao region in the southern Philippines. Source: UCA News.
A 15-year-old was killed while a 14-year-old was wounded in one shooting on February 16 in Pikit, a town in Cotabato province, military officials said.
The attack came two days after four suspected terrorists opened fire at children in the same town, killing a 13-year-old and wounding two others.
Philippine army Brigadier General Donald Gumiran, commander of the 602nd Infantry Brigade, claimed the shootings were aimed at stoking Christian-Muslim tensions in the region.
"Children were victims … harmless children. There is a strong link between the two events because they happened in the same town. We cannot say that shooting children was incidental. No … they were the primary targets of terrorists," General Gumiran said.
"We have yet to determine who the suspects are but so far they have stirred anti-Christian sentiments in the province because Cotabato remains a delicate place where this sentiment still thrives," he added.
Western Mindanao Command spokesman Major Andre Linao said the attacks were carried out by the extremist Abu Sayyaf group, a Muslim separatist group responsible for a number of bombings and beheadings of foreigners in the Philippines.
Archbishop Angelito Lampon of Cotabato condemned the shootings and called for peace.
"We are calling for peace in this province. The Catholic Church has been spearheading interreligious dialogue in the region to put out any fire of hatred between Christians and Muslim," he saidcarried out .
FULL STORY
Two children die in Philippine terror attacks (UCA News)