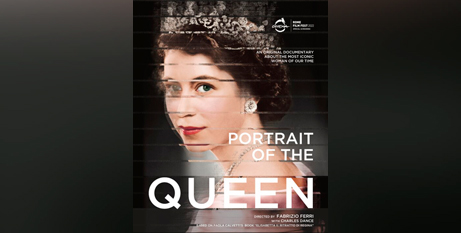 Devotees of the late Queen Elizabeth II and keen photographers alike will find plenty to like in Portrait of the Queen. Source: Australian Catholics.
The film was made before her death last September but includes an epilogue dedication to her memory.
The Queen herself is a principal reason for seeing this film, for her admirers and those interested in her world influence in the 20th century. For photographers, professional and amateur, the documentary provides an overview of photography portraits during 100 years – 90 of them encompassing the Queen's life.
Although she is at the centre of the film, the Queen does not have a speaking part. We are reminded that she never gave interviews. It was protocol that anyone meeting her should never ask her a question. The narration indicates that she was able to preserve a great deal of herself, not continually giving parts of herself away to those she met.
This is an Italian documentary based on a book/collection by Paola Calvetti. However, it is very British, with a voiceover commentary by Charles Dance and some comments from celebrities such as Susan Sarandon and Isabella Rossellini.
It depicts a collection of portraits of the Queen from a range of celebrated photographers over the decades, including Cecil Beaton and Lord Snowden. Several photographers are interviewed, giving detailed accounts of their photography sessions and encounters with the Queen.
The interviews indicate the varying styles, the improvements and techniques and cameras, culminating in the session for a hologram session with the Queen and her response to it.
The photographers note that one does not take a photo of the queen, one makes a photo.
Portrait of the Queen: Narrated by Charles Dance. Directed by Fabrizio Ferri. 77 minutes. Rated G. In select cinemas from March 18.
FULL STORY
Portrait of the Queen (Jesuit Media via Australian Catholics)