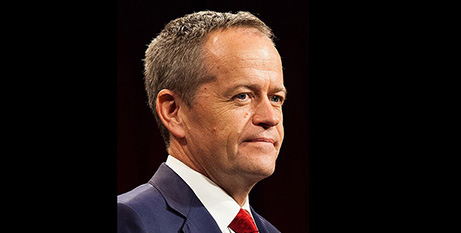 NDIS Minister Bill Shorten says schools and the mental health system need to better cater to people with disabilities so the ballooning National Disability Insurance Scheme can return to its original purpose of serving people with the most severe impairments. Source: The Age.
Mr Shorten said yesterday that when the scheme was the only port of call for people with disabilities, "we're seeing the diagnosis follow the money".
The NDIS, which provides funding for more than half a million Australians, is one of the Government's top five most expensive programs and is facing further blowouts ahead of the May budget.
Opposition Leader Peter Dutton has flagged his support for tough decisions to limit the scheme's cost trajectory, which is expected to hit $51.8 billion by 2026.
The scheme was projected to cost $34 billion this financial year but was already running $500 million above budget in January as more people joined. Children are the fastest-growing category of participants in the NDIS, which now covers about 10 per cent of boys aged five to seven, and autism is the most common diagnosis.
Mr Shorten said the NDIS was designed and created for those with the most profound impairments, not for everyone with a disability.
He said he did not blame families seeking support for their children or allied health professionals who want to be able to treat someone with a disability.
"But what we need to do is make sure that if you are an Australian living with a disability which is not that serious or that profound, that there's still support for you."
He singled out the school and mental health systems as areas where improved support was needed.
FULL STORY
'Only lifeboat in the ocean': NDIS drowning as families seek support for children (By Natassia Chrysanthos, The Age)