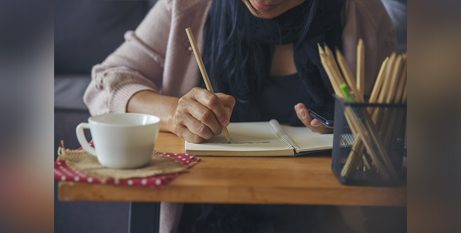 The Sisters of the Good Samaritan are inviting emerging and published writers to enter The Good Oil 2023 Writers' Award. Source: The Good Oil.
The theme for this year's award is "Finding My Voice" and entrants can submit a single piece of writing that reflects The Good Oil's vision "to nourish the spirit, stimulate thinking, promote social justice, and encourage reflection and dialogue about issues of the day from a Christian, Catholic, Good Samaritan perspective". Entries can be written in one of four styles – reflection, opinion, profile or news feature – with a word count between 800 and 1200 words. This word count does not apply to poems.
A panel of judges will award first, second and third place. The prize for the winning entry will be $600; second prize $400; third prize $200.
The submission must be the entrant's original work, written in English, and must not have been published previously in any forum (including web sites and blogs). Entries close 5pm AEST on Friday , August 18.
Details: The Good Oil 2023 Writers' Award.
FULL STORY
The Good Oil 2023 Writers' Award – Finding My Voice (The Good Oil)