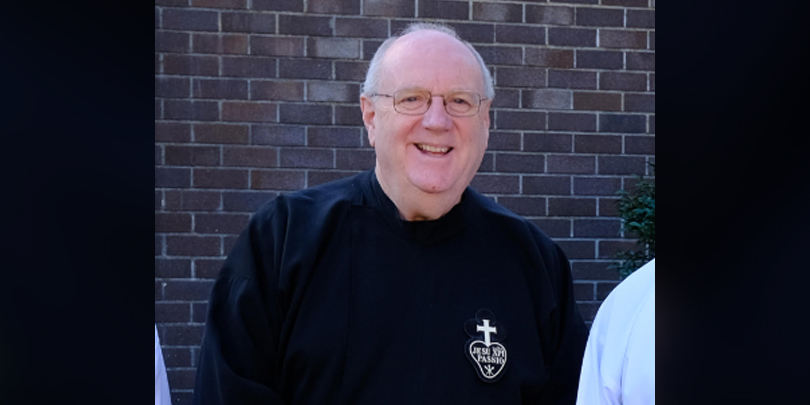 The Passionists of Holy Spirit Province, which includes Australia, Papua New Guinea, New Zealand and Vietnam, has elected Fr Denis Travers CP as its new Provincial Superior. Source: The Southern Cross. 
Fr Travers will be assisted in his role as Provincial by Passionist consultors Frs John Auram, Brendan Connell, Chris Monaghan and John Baptist Trinh Công Tuệ.
Fr Travers is the parish priest of the parish of St Paul of the Cross (Glen Osmond/Parkside) in Adelaide.
He previously held the provincial role for eight years from 1999 to 2007, immediately prior to his appointment to the General Council of the Congregation in Rome.
The 30th Provincial Chapter voted on the position last month at their chapter meeting in Sydney.
As Provincial, Fr Travers will be responsible for the wellbeing of members and the life and mission of the Province.
Fr Travers said it had been an "eventful time" as the new role commenced immediately with no transition time. He described it as a "privilege" to lead the province at a time when the congregation was becoming "more and more an international, inter-connected, inter-relational entity". He also thanked his predecessor, Fr Tom McDonough CP, for his leadership.
Fr Travers will be based at the Provincial House in Marrickville, Sydney, but said he expects to be "back and forward" to Adelaide for "a while to meet various commitments".
FULL STORY
Passionist Provincial elected (The Southern Cross)