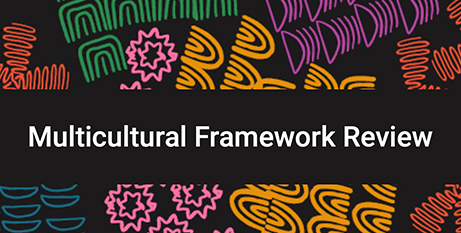 For the first time, migrants can use their native tongue to warn the Commonwealth Government about the barriers they face after arriving in Australia. Source: SBS News.
Submissions for the Albanese Government's Multicultural Framework Review have opened and, in a landmark move, the Home Affairs Department will accept input in all languages.
Immigration Minister Andrew Giles hopes the move will help the Government see barriers that are currently "not visible" to policymakers.
The review, the first of its kind in a generation, will explore the experience of migrants and potential improvements to the ways they are integrated into their new home.
Mr Giles compared the process to the Indigenous Voice to Parliament, which the Government is pushing in a referendum at the end of the year.
"[It's] about listening and understanding that, through listening to different perspectives, we get better policy outcomes," he said on Tuesday.
Home Affairs will also take the novel step of accepting submissions in video and audio format, along with the typical written submissions required by other reviews.
Information on the review will also be made available in 35 commonly-spoken languages. But after some health information was poorly translated during the COVID-19 pandemic, Mr Giles insisted work was being done to ensure they were "both accurate in the literal sense and fully comprehensible".
The review will make recommendations on current Commonwealth legislation and strategy, to ensure it meets "the current and future needs of multicultural Australia". Submissions will close on September 29, with the review expected to be handed down early next year.
FULL STORY
Hopes landmark move will expose 'invisible' barriers migrants face (By Finn McHugh, SBS News)