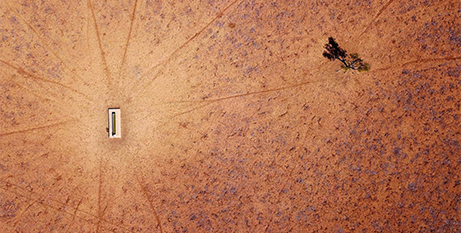 Sweltering temperatures fanned by global warming will cost the economy up to $423 billion over the next four decades and leave taxpayers footing the bill for more expensive natural disasters. Source: Sydney Morning Herald.
Treasurer Jim Chalmers will use the sixth intergenerational report, to be released today, to show the full impact of climate change on the economy. This includes the tourism sector, with fewer visitors likely to come to Australia as attractions such as the nation's beaches disappear.
The report, which forecasts how the economy, population and workforce are expected to develop over the next 40 years, will detail the major economic and fiscal threats posed by higher temperatures.
Mr Chalmers will reveal that climate change will reduce labour productivity so much that it will cut the nation's economic output over the next 40 years by between $135 billion and $423 billion in today's dollars.
This forecast is based on the assumption that global warming will exceed the target set by the Paris Agreement on climate change, an international deal Australia signed up to that aims to limit warming as far below 2 degrees as possible.
Shadow treasurer Angus Taylor accused the Albanese Government of being too focused on long-term issues rather than worrying about cost-of-living pressures that were hurting Australians now.
"People right across this country are worried about what's going to happen in 40 hours or 40 days and they want to know what their life is going to be like in 40 weeks' time," he said.
"Forty years away is a long, long time for those who are simply trying to make ends meet and we're seeing that on the ground here and right across Australia."
FULL STORY
Global warming to cost Australia up to $423 billion over 40 years (By Shane Wright and Mike Foley, Sydney Morning Herald)
RELATED COVERAGE
Global warming a $420bn long-term threat, report says (By Patrick Commins, The Australian)