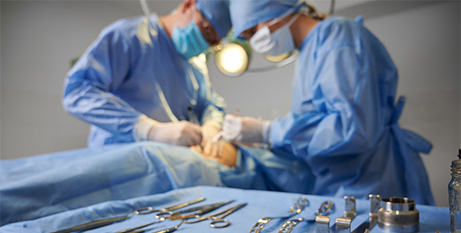 Patients would face higher out-of-pocket costs and reduced care choice if default benefits are abolished, Catholic Health Australia has warned.
In its submission to the Albanese Government's review of default benefits, CHA said patients would typically pay at least $437 a day more for a hospital surgery if the benefits are scrapped or weakened.
The organisation, which represents 75 not-for-profit hospitals, is warning patient choice would be severely curtailed because minimum benefits allow patients to have treatment in any hospital, regardless of whether it has a contract with their insurance provider.
Abolishing minimum benefits would also have serious knock-on effects for the private hospital system, making some hospitals unviable and reducing investment and innovation.
Rather than scrapping default benefits, CHA is calling on the Government to extend them to cover at-home care, a move that would ease pressure on hospitals and expand patient choice.
In the long term, CHA believes private sector health funding arrangements need to be overhauled and replaced with a national efficient price, a model used effectively in the public system.
Caitlin O'Dea, CHA Director of Health Policy, said scrapping default benefits would be a big mistake that would adversely impact patients.
"When patients need care, they should always have the right to choose where to go and which doctor to see," she said.
"If default benefits are abolished then private health insurers would be able to dictate where patients have to go if they want their benefits paid.
"These choices should only be made by patients and their clinicians. Default benefits are a crucial safety net allowing patient choice."
FULL STORY
Catholic Health Australia warns against undermining default benefits in private health insurance (CHA)