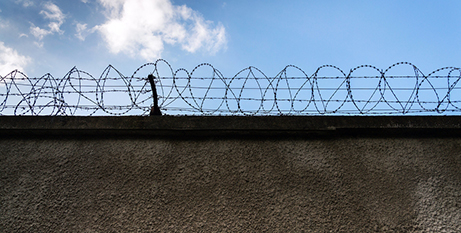 Australia's human rights reputation is in jeopardy after a United Nations anti-torture subcommittee suspended its visit when it was denied access to jails in New South Wales and inpatient units in Queensland. Source: The Guardian.
According to the delegation head, Aisha Shujune Muhammad, there had been a "clear breach" by Australia of its obligations under the Optional Protocol to the Convention Against Torture (Opcat) and the team had been "obstructed".
The 12-day tour was to continue until Thursday, but the UN pulled out on Sunday afternoon.
The move sees Australia join Azerbaijan, Ukraine and Rwanda as the only nations to have ratified the agreement and then fail to provide full and unfettered access to facilities. Globally, 91 nations have ratified the agreement.
The Australian Human Rights Commissioner, Lorraine Finlay, said the state governments' lack of cooperation was "perplexing" and potentially damaging for the country.
"If we don't meet our obligations, the UN may consider placing Australia on its article 17 non-compliance list, a collection of countries with significant human rights concerns," Ms Finlay said.
"This will be a major issue for our international standing, given that ratification of Opcat by us was part of our candidacy for a place on the UN Human Rights Council, and that Australia positions itself as a leading advocate for a rules-based international system."
Australia ratified Opact in 2017 under then prime minister Malcolm Turnbull, who last week lashed state governments for blocking the inspections.
Australia will front the UN anti-torture committee in Geneva next month where delegates are likely to be quizzed on the visit.
FULL STORY
Failure to allow full UN prison inspections risks Australia's international standing, experts say By Tamsin Rose, The Guardian)