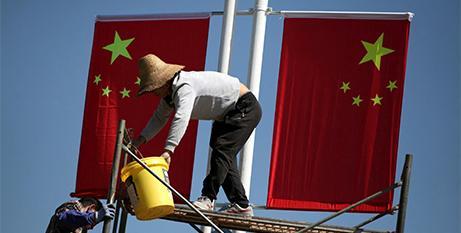 Catholic bishops in Asia have committed themselves to engage with governments, non-governmental agencies and civil organisations to respond to issues affecting the Church and society in their work for a better Asia. Source: Crux.
"We believe that peace and reconciliation is the only way forward. We have envisaged new pathways for our ministry based on mutual listening and genuine discernment," the bishops said in a statement issued on Sunday, at the end of a two-week general conference.
UCA News reported the Federation of Asian Bishops' Conferences organised its first general conference as a part of its golden jubilee celebrations that brought together 20 cardinals, 120 bishops, 37 priests, eight nuns, and 41 laypeople.
The conference, with the theme "Journeying Together as Peoples of Asia," sought to reaffirm the federation's work of the past 50 years aiming to "revitalise the Church and envision new pathways of service".
One of the paths they identified was "bridge-building" among religions and traditions and also "principled engagement with governments" and non-governmental agencies on issues of human rights, eradication of poverty, human trafficking, care of the earth, and other common concerns.
"The escalating violence and conflicts" in Asia call "for dialogue and reconciliation," the bishops said without naming any issue or any nation.
The bishops committed themselves "to reach out to the peripheries" to respond to "both the cry of the earth and the cry of the poor."
They also identified the need for "listening to others in genuine dialogue" as a new path to "promote a culture of peace and harmony in collaboration with our brothers and sisters of neighbouring religions and traditions".
FULL STORY
Asian bishops commit to work with nations, NGOs for better continent (Crux)