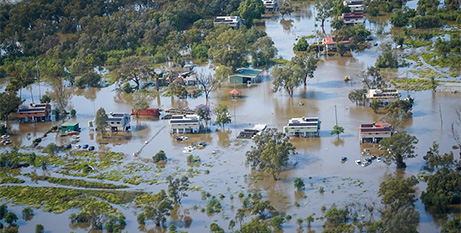 Charities struggling to cope with natural disasters will have a financial lifeline extended, as floods continue to wreak havoc across Australia. Source: Canberra Times.
The Albanese Government announced it will extend $190 million in emergency relief funding for the sector – which includes St Vincent De Paul, FoodBank, OzHarvest, the Salvation Army and Anglicare – by two years.
The scheme was originally set to expire mid-next year but, as natural disasters compound a cost-of-living crisis, will now run until June 2025.
About 250 community organisations will benefit from the extension, which will see funds doled out via the Financial Wellbeing and Capability program.
Charities have struggled to stay afloat during three years dominated by the 2019-20 Black Summer Bushfires, the COVID-19 pandemic, and more recently a series of flooding disasters.
Social Services Minister Amanda Rishworth said the announcement showed Labor was committed to "holding no one back and leaving no one behind".
"We want to ensure emergency relief funding is there to help Australians both during natural disasters but also after natural disasters to be able to rebuild their lives," Ms Rishworth said.
"Our government is committed to helping those in their time of need."
The National Coordination Group – formed to advise the Minister on emergency relief, food relief, and financial counselling – will also be extended until at least mid-2023.
Earlier, Greens senator Janet Rice claimed the Government had "no plans" to provide for Australians struggling to put food on the table.
Senator Rice said charity food services were already under the pump before COVID-19 support payments ceased last month.
FULL STORY
Social Services Minister Amanda Rishworth reveals support payments for disaster hit charities will be extended (By Finn McHugh, Canberra Times)