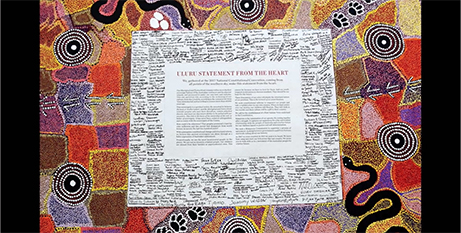 Uluru Statement from the Heart co-chair Pat Anderson has urged the Albanese Government to not waste "momentum" for the Indigenous Voice to Parliament, calling for a referendum on the constitutional change sooner rather than later. Source: The Guardian.
Ms Anderson said the national vote could occur in October 2023, the most recently proposed of many mooted dates, as she called for the nation's media to "rise to this occasion" in reporting on Indigenous constitutional recognition.
"You need to be a little more agile and a bit more energetic about getting to the truth of issues," Ms Anderson told reporters in Canberra yesterday.
Ms Anderson and fellow Uluru statement co-chair Megan Davis addressed the National Press Club, speaking about the push for a constitutionally enshrined Voice to Parliament. Professor Davis said constitutional recognition must not be "tokenistic" but lead to real-world changes.
Prime Minister Anthony Albanese has proposed a referendum question to ask Australians whether they "support an alteration to the constitution that establishes an Aboriginal and Torres Strait Islander voice", but details of exactly how the structure would operate or its membership have not been concluded.
Mr Albanese has committed to a referendum vote sometime in the 2023-24 financial year, but not to an exact date. Ms Anderson urged the Government to start making bolder action soon or it would lose "momentum".
FULL STORY
Indigenous voice referendum should be sooner rather than later, Uluru statement co-chairs say (By Josh Butler, The Guardian)