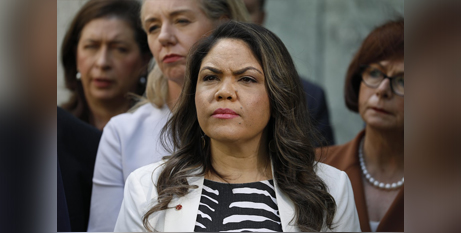 Prime Minister Anthony Albanese's hopes of securing bipartisan support for a constitutionally enshrined Indigenous Voice to Parliament have been dashed after the Nationals said they would oppose the proposal in a referendum. Source: The Australian.
With referenda historically needing bipartisan support to succeed, the junior Coalition partyroom met yesterday to decide Nationals MPs would take a united stand against the proposed reform.
The decision comes after the Queensland Liberal National Party backed a resolution calling on the federal Coalition to oppose the voice, putting pressure on Peter Dutton to force MPs to comply with a binding no position rather than allow a conscience vote.
The issue is expected to be raised at the joint Coalition partyroom meeting today but the Liberals are unlikely to come to a formal position until next year.
Nationals leader David Littleproud said he did not believe the Voice would be effective in closing the gap.
Country Liberal Party senator Jacinta Price, who sits in the Nationals partyroom, said it was "not right" and "racist" to say all Indigenous Australians supported the Voice.
"It's not racist to disagree with a proposal … that lacks detail and divides us on the lines of race. There are Indigenous Australians who do not agree with this," she said.
Opposition Indigenous Australians spokesman Julian Leeser declined to comment.
Constitutional law expert George Williams said no referendum had ever passed without bipartisan support.
The Albanese aims to hold a referendum on the voice in the 2024 financial year.
Dean Parkin, director of From the Heart, labelled the Nationals decision as "rash, illogical, and dismissive of the overwhelming will of Aboriginal and Torres Strait Islander people".
FULL STORY
Nationals vote to silence talk of one Indigenous voice to parliament (By Greg Brown and Sarah Ison, The Australian)
RELATEE COVERAGE
Nationals to oppose Indigenous Voice to Parliament (ABC News)